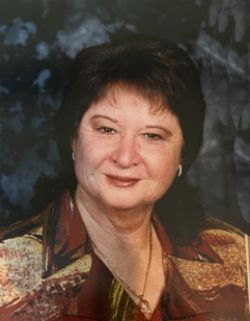 Sherwyn Dean Moore

Sherwyn Dean Moore
October 24, 1950 - June 28, 2022
Sherwyn Moore was called home to be with our Heavenly Father on June 28, 2022.
She is survived by John Edward Clayton III and Catherine Anne Clayton of Plano, Texas; her daughter, Dana Clayton, of Lake Jackson; two grandchildren, Emma Catherine Clayton and John Edward Clayton IV; she is also survived by her sister, Barbara Landry; and her brother, Milton Nixon.
Sherwyn was born in Harlingen, Texas. After nursing school she pursued her nursing career, eventually opening a nonprofit Hospice Care Company - Helping Hands & Harts Hospice, which has served our community for more than a decade. Sherwyn touched the lives of many and will surely be missed.
A Celebration of Life will be held at Christ Lutheran Church in Lake Jackson, on Saturday, July 2, 2022, from 11:00 a.m to 3:00 p.m.