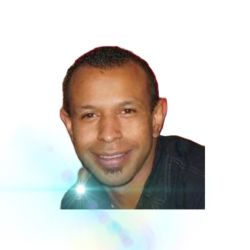 Quintin Glenn Burton, Jr.

Quintin Glenn Burton, Jr.
June 7, 1984 - November 13, 2022
Quintin Glenn "Geno" Burton, Jr. passed away on Sunday, November 13, 2022. He was born on June 7, 1984 in Freeport, Tx to Quintin, Sr. and Rosa Salazar Burton.
Geno grew up on the Clemens Prison Farm and attended S.F. Austin Elementary, Freeport Intermediate School and graduated from Brazosport High School in 2003.
At an early age, Geno accepted Christ as his Lord and Savior at the Jones Creek Baptist Church under Pastor Pittman. He was an active member of the youth group and choir. He loved to sing Christian music and blessed many people through his voice and songs. He was talented in learning several different instruments just by ear. He was chosen as Drum Major of Brazosport High School marching band his senior year in which he took great pride.
He is preceded in death by his maternal grandparent Jesse and Teresea Salazar, Paternal grandparents Travis and Doris Burton.
He leaves to cherish his memories, his one and only daughter, Cambria Jestin Burton of Baytown, parents Quintin Sr. and Rosa of Jones Creek, sisters Tamara Cherie (Marcus) of Jones Creek and Vanessa of Clute, nieces Ariana (Nana Cupree) and Armani (Mani), and nephew Isaiah that he simply called "Nephew"; special cousin, confidante and representative Tiffani Mallory and a host of bonus nieces, nephews, cousins and friends.
Visitation and Funeral Services will be held at Jones Creek Baptist Church on Tuesday, November 22, 2022 with Visitation starting at 11:00am and the Funeral Service starting at 12:00pm.
Active Pallbearers will be Isaiah Robinson, Sistos Lara Jr., Robert Lara, Lamar Burton, Sheldon Burton, Jacob Mallory, Fabian Burton and Christoper Nowicki.