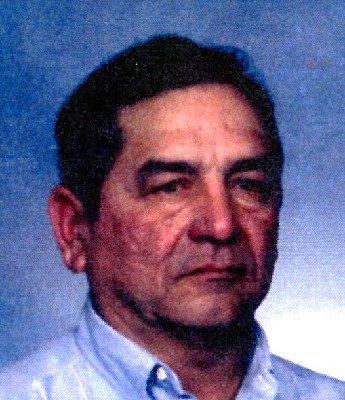 Marcos Ayala

Marcos Ayala
June 26, 1942 - June 15, 2011
Marcos Ayala, Jr. 68, of Freeport, went to be with the Lord on Wednesday, June 15, 2011. He was born June 26, 1942 to Marcos and Maria Ayala in Alamo, Texas. Marcos a proud marine serving our country from 1963-1967; reaching the rank of sergeant. He was stationed in Vietnam from 1965-1966. He was a member of St. Henry's Catholic Church and St. Mary's Catholic Church in Freeport. Marcos worked for Dow Chemical for 28 years. He was also a member of the V. F. W. Post 4341 in Freeport.

He was preceded in death by his parents and 3 brothers: Rigoberto Ayala, Javier Ayala, and Roel Ayala.

Marcos is survived by his wife of 42 years, Ramona of Freeport,
4 children: Marcos Ayala, III and wife Maribel of Lake Jackson,
Gabriel Ayala and wife Emy of Lake Jackson,
Raquel Norman and husband Daniel of Houston,
Roel Ayala and wife Emily of Angleton,
6 grandchildren: Louie, Marcos IV, Roel, Jr., Gabrielle, Jacob, Brianna Ayala and Adrian on the way,
3 brothers: Jorge Ayala of Mission, Texas,
Jesse Ayala and wife Debby of Jones Creek
Jose Ayala of Freeport
4 sisters: Elisa Calderon of Angleton,
Elvia Salazar and husband Gilbert of Sweeny,
Dora Mosqueda and husband Frank of California,
Marcella Lanehart of Houston,
numerous nephews, nieces and other relatives.

Rosary services will be 9 am with the 10 am funeral mass to follow (today) Thursday, June 16, 2011 at St. Mary's Catholic Church with Father Edmund Eduarte officiating. Interment will follow at the Angleton Cemetery.

Pall bearers will be: Jacob Moreno, Osman Arauz, Daniel Norman, Marco Ayala, Jose Jaurequi, and Aaron Ware. Honorary pall bearers are the members of the V.F.W. Post 4341 in Freeport.
Marcos loved his grandchildren and the great outdoors.