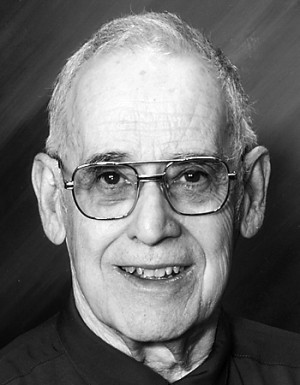 James "Jim" Robert Goins

James "Jim" Robert Goins
April 25, 1935 - June 24, 2011
James R. Goins, 76, of Lake Jackson, Texas, passed away on June 24, 2011, at Memorial Hermann.

Funeral services will be held at 11 a.m. Friday, July 1, 2011, at First United Methodist Church Lake Jackson. A lunch will be held at noon. The family will receive friends at 52 Cedar Ct., Lake Jackson at 1:30 p.m. on Friday, July 1, 2011.


James graduated from Oklahoma State University with a Bachelors in Chemical Engineering.

He was a Chemical Engineer for Dow for 31 years. He is the son of Luther and Reba Goins. He was born and raised in Fairland and Miami, Oklahoma. James was married to Lovene Goins, widowed in 2006.

Survivors include sons, John Paul and Timothy; grandchildren, Jenna, Lexi, Jacob, Seth and Benjamin.