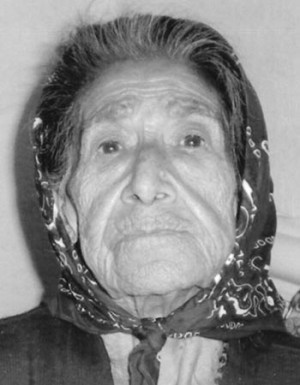 Celia Casas

Celia Casas
May 28, 1927 - June 26, 2011
Celia Diaz Casas, 84, of East End of Freeport, passed away Sunday, June 26, 2011, at Woodlake Nursing Home.

Celia was a very well- known lady from the East End of Freeport, Texas. She never had family or children of her own. That is the reason she loved being a care taker for many children throughout Freeport.

The Facts Print/Online Subscribers Only! .This content is available to Online Subscribers only.
Already have an active Online Subscriber account?
Login now You are logged in, but require a service package below to view this page's content. Want to become an Online Subscriber?
Choose one of the following services:
Currently a Print Subscriber Currently a Print Subscriber If you are currently a print subscriber but don't have an online account, select this option. You will need to use your 7 digit subscriber account number (with leading zeros) and your last name (in UPPERCASE). .Online Edition of the Facts Online Edition of the Facts Subscription for online viewing of the Facts
Daily: $0.50 for 1 day
30 day option: $12.75 for 30 days
90 day option: $38.25 for 90 days
180 day option: $76.50 for 180 days
365 day option: $153.00 for 365 days
.Frequently Asked QuestionsHow do I get my Member ID/password if I am a print subscriber? [DESCRIPTION]How do I get my Member ID/password if I am an online-only subscriber? Once you have registered and subscribed, your registered Screen Name and Password will grant you access to all of the content your subscription package includes. Forgot your password? I'm logged in. Why am I unable to view the content on this page? You have likely registered an account (allowing you to log in), but not signed up for a service package.
Select a package from the service list above to gain access.

She became very fond of Albert and Lillie Cortez's three boys, Robert, Albert and Jesse Cortez.

Special thanks to all the people throughout her lifetime that helped her in any of her needs during her lifetime. Special thanks goes out to Lillie Cortez and Norma Garcia.