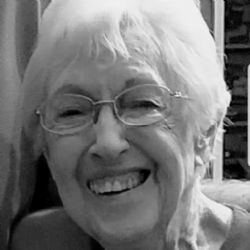 Wilda Lee Guess

Wilda Lee Guess
March 5, 1934 - December 19, 2018
Wilda Lee Walker Guess, 84 of Lake Jackson passed away December 19, 2018 after a lengthy illness.

Wilda was born on March 5, 1934 to Sarah (Sallie) & Marvin Walker, and grew up in Ganado, TX. Upon graduating from Southwestern Teachers College, she moved to Freeport, TX. to begin teaching. There she met Purcell (Percy) Guess, Jr. They were married in 1957 and moved to Lake Jackson. After teaching for 5 years, she resigned from teaching to devote her time to their sons, always supportive of her sonsí activities and proud of their accomplishments. She was active teaching part-time in nursery school, Sunday School and with Cub Scouts. In 1978, she resumed teaching at T.W. Ogg Elementary, retiring in 1995.

Wilda was a devoted mother, and was noted by everyone who knew her for her kindness and nurturing. She loved to sew, dance, camp, read, travel and garden. Most of all, she loved family. She remained close throughout her life to her cousins and siblings, and few things made her happier than for her family and theirs to be together.

Wilda was preceded in death by her husband, parents and daughter-in-law, Virginia, and is survived by her sons Mark Alan Guess and Kevin Dale Guess, her daughter-in-law Pay-Sung Chew, her sister Joyce Jacobs and her brother and sister-in-law, Ron and Pakalia Walker.