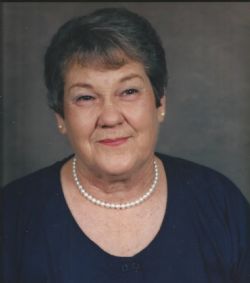 Norma Jane McConathy

Norma Jane McConathy
August 28, 1931 - February 13, 2019
Norma Jane McConathy, 87, passed away peacefully in her sleep at the home of her daughter in Danbury, Texas. She was born on August 28, 1931 in Rospine, Louisiana. She was the third daughter and fourth child of Commodore Wiggins and Nannie Jane Hunt.

She married Francis Joseph Bradbury on August 12, 1950 in Ann Arbor, Michigan. The family lived in Minneapolis, Minnesota, where a son, Gary Wayne Bradbury was born. Then the family moved to Massapequa Park on Long Island, New York, where two daughters, Michele Bradbury and Sharon Kay Bradbury were born in Amityville, New York. The family then moved to Texas and then Louisiana, where she divorced in 1960. She married her second husband, Charles Thomas McConathy, on December 25, 1961 in DeRidder, Louisiana. The family moved to Lake Jackson, Texas in January of 1962. She has resided in Lake Jackson, Texas since that time.

She worked various jobs in her lifetime. She started out as a nurse's aide with a friend of hers. She sold newspaper and magazine subscriptions with a group of young people across the northern states of the United States. She trained to be a hair stylist in Louisiana. After the children were grown, she sold shoes at Eddy's Shoes in Lake Jackson until the store went out of business. After Charles' death, she worked in the lunch room at AP Beutel for a few years and then she sold Home Interior products for many years in Brazoria County. She had a love of decorating and used her skills to win many awards and trips from Home Interior. Later in life, she worked at the Jackpot Junction in Angleton, Texas for a number of years.

Early in their marriage, Norma and Charles were in a bowling league in Freeport, until it closed down, then they joined a bowling league in Angleton. Every Thursday night you would find them bowling. She served as secretary of the bowling league. She maintained about a 170 bowling average. They competed in bowling tournaments in the late 60's and early 1970's.

She especially liked bass fishing and when Charles got a fishing boat, she accompanied him on many fishing trips. When the bass fishing video game came out, she would spend hours playing the game.

She learned to hunt with Charles and they eventually purchased a deer lease. Every year they would go deer hunting and always got their limit. Tony Butler would go hunting every year with them. They would return home and process the deer meat into sausage. Everyone loved her deer sausage.

She enjoyed taking occasional trips with her son to Coushatta Casino Resort in Kinder, Louisiana. Her favorite thing was to play the dollar slots. She went on several trips to Las Vegas with her sister, Irene. She would take a certain amount of money to play each day and when she ran out she would stop for the day. She liked going to the game room and playing the slots. She enjoyed playing the lottery. She would buy lottery tickets and scratch off tickets each week. In the last few years, she enjoyed watching the game shows on the Game Show Network. She loved country music and would watch the RFD network. Her favorite country singer was George Strait.

She made many friends and acquaintances from her bowling league and her Home Interior parties. She was a very loving wife, mother, grandmother and great-grandmother. She loved having her grandchildren and great-grandchildren come visit her. Her grandchildren called maw maw and her great-grandchildren called her ggmaw. She was always helping her family and friends whenever she could and where she saw a need. She will be greatly missed by her family and friends.

She is survived by her children, Gary Wayne Bradbury of Lake Jackson, Texas; Michele Manwarren and husband, Marshall of Danbury, Texas; and Sharon Butler and husband Tony of Clear Lake, Texas; by her sister, Irene Perkins of DeRidder, Louisiana, and her brothers: Glenn Wiggins of Port Hadlock, Washington and Don Wiggins of Texas City, Texas; by her grandchildren, Rebecca Manwarren, Scott Manwarren and wife Amy, and Andrew Manwarren, all of Angleton, Texas, Tracy Scoresby and husband Joseph of Manassas, Virginia, Adam Manwarren of Austin,Texas, Leah Rouse of Lake Jackson, Texas; Jodi Lyn Tutor and husband James of Maple Valley, Washington, Matthew Butler and wife Mary of League City, Texas and Kasey Butler of Clear Lake, Texas, by 19 great-grandchildren: Afton, Tanner, and Alexa Scoresby; Isaiah, Jack, and Seth Howell; MaryJane and Lila Manwarren; Lydia, Symen, Emmalee, Madilynn and Ambrosia Rouse; Jaylin and Jackson Tutor; Reagan and Bryce Butler; Gabriella Gonzalez; and Alex Mains, and by numerous nieces and nephews.

She was predeceased in death by her husband, Charles Thomas McConathy, her parents: Commodore Wiggins and Nannie Jane Hunt, her sisters: Imogene Roy, Grace Marie Johnson, and Inez Brouillette and her great-grandson, Logan Matthew Scoresby.

Her visitation and funeral will be at Lakewood Funeral Chapel. Her visitation will be on Tuesday, February 19, 2018 between 7-9 pm. Her funeral will be Wednesday, February 20, 2019 at 10:30 am. Bishop Jaime Price of The Church of Jesus Christ of Latter-day Saints will officiate. Burial will follow at Restwood Cemetery. A luncheon will be provided at The Church of Jesus Christ of Latter-day Saints at 502 Southern Oaks Drive, Lake Jackson, Texas following the service.