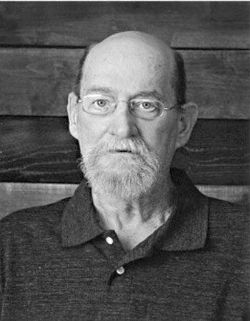 Billy Joe Hopwood

Billy Joe Hopwood
May 20, 1955 - March 22, 2019
Billy Joe Hopwood was born in Bourbon, MO to Herbert and Virginia Hopwood. He grew up in Bourbon and graduated from Bourbon High School. He attended the University of Missouri in Rolla.

Bill was involved in his boys' lives through all of their activities. He was president, board member and coach for both West Brazos Soccer and Brazoria Little League. He was also a committee member for Boy Scout Troop 524 of Brazoria.

After 26 years, Bill retired from the City of Lake Jackson because of health issues.

Bill is survived by his wife, Cynthia, Brazoria; sons, Ben (Melissa) and Donald (Caitlynn) both of Sweeny; the loves of their Grumpy's life, grandchildren, Elizabeth Dianne, Carder Meier and Bellamy Jean (expected in July); sister, Linda (Frank) Wright, Owensville, MO; mother-in-law, Melvina Meier, Brazoria; sisters-in-law, Susan McCarty, Abilene, Sharon (Allen) Ray, Bryan, Cathie (Kevin) Heble, Lake Jackson, Lauren Whitehurst, Brazoria; nephews and nieces, Ron, John, Michele, Melissa, Melynda, Wayne, Daniel, Andrew, Natalie, Kaitlyn, Morgan, Mason, Layne, Landrie and numerous other family and friends.

He was preceded in death by his daughter, Elizabeth Anne; parents, Herbert and Virginia Hopwood; brothers, Larry, Raymond, and Michael; and father-in-law, Leonard Meier.

Pallbearers will be Jim Ed and John Cole, Hunt and Jared Todd, Zachary Moses, Zachary Stahl, Eric Strother (all are Eagle Scouts). Honorary pallbearers are Arnold Vaughn, Johnny Gonzales, Jessie Guzman, and Howard Dixon.

Visitation will be Thursday, March 28 at Lakewood Funeral Chapel from 6 to 8 p.m. Funeral services will be at First Presbyterian Church of Brazoria at 2:00 p.m., Friday, March 29th with graveside service to follow.