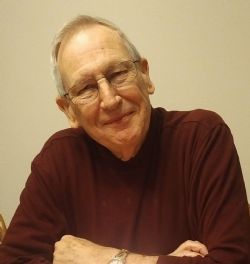 Ellis Harry Burkhardt

Ellis Harry Burkhardt
March 13, 1941 - June 12, 2019
Ellis Harry Burkhardt, 78, of Lake Jackson, passed away on Wednesday, June 12, 2019. Ellis was born in Mount Ephraim, New Jersey on March 13, 1941, to Albert and Florence Burkhardt. He graduated from Audubon High School and attended Gettysburg College and graduated from the University of Houston, magnum cum laude, with a degree in Marketing. He served in the Marine reserves for 6 years. His career in retail spanned over 40 years.

Ellis loved the outdoors and photographing nature, especially birds. He was a member of the Cradle of Texas Master Naturalist Chapter, Friends of the Brazoria Refuges, and Gulf Coast Bird Observatory.

Ellis was preceded in death by his Father, Mother and brother Albert Burkhardt.

He is survived by his wife of 34 years, Barbara and his sister, Shirley Quelch of Bentonville Arkansas. He is also survived by his stepdaughters, Donna Peiser Trusty (Lee), and Sandra Peiser Courrier (Terry). Other survivors include his grandchildren, Jennifer Trusty and Andrew Trusty (Elena), his two beautiful great granddaughters, and numerous nieces and nephews.

A private memorial celebrating Ellis' life will be held on June 29th. In lieu of flowers, donations may be made to the organizations listed above or a charity of your choice.