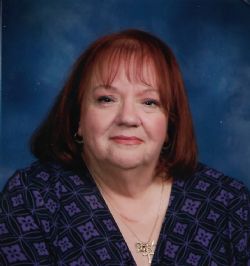 Christine Ann Collins

Christine Ann Collins
October 31, 1949 - June 30, 2019
On Sunday, June 30, 2019, Christine Ann Collins, lost her battle with ALS – Lou Gehrig's Disease at the age of 69 surrounded by her two daughters and son-in-law. Christine was born October 31, 1949, in Galveston, Texas, to Jerome George Kaluza and Peggy Louise Andres. She grew up in Galveston attending Catholic Schools and graduating from Galveston Ball High School in 1967. She then went and gained her Cosmetology license. She was a hairdresser in the Lake Jackson/Clute area for the past 47 years. She would also have additional jobs, such as, BISD Bus Driver and Plant Transportation Driver. When she came to the Lake Jackson area, she worked and later owned The Beauty Nook from 1970 to 1985. The business was sold and she began working at Rojan's in Lake Jackson from 1985-1996. When Rojan's shut their doors, she began working at Vanities. She was at Vanities from 1996 to 2014 in which she went and established her last days with Hairs Gone Wild in Lake Jackson.

Chrisitine loved to travel with her best friend, Lydia Graham. She loved to dance, listen to her sports (Houston Astros and Houston Rockets) and help with the community with numerous projects (Blue Santa and Military Moms) through her membership with TOPS Chapter 176.

Left to cherish her memory is her step-mother, Audrey Rushing (Souverne); daughters, Melissa Trevino (Tim); Mandy Kaluza (Ramiro); two dachshunds, Bitsy and Brownie; grandsons, Michael Danford (Erin), Tyler Danford, Jaylen Townsend and granddaughters, Tamyra Townsend, Jessica Trevino and Darrien Trevino; great-grandkids, Rain Danford, Sky Danford and Iyanah Reyes; three sisters, Jerri Lynn Hegman, Jackie Renee Picard, Louana Jean Bertrand; and ex-husband, Tom Collins.

Christine is preceded in death by her father, Jerome George Kaluza; mother, Peggy Louise Andres and sister, Frances Marie Kaluza.

Visitation will be held on Saturday, July 6, 2019 at 11:00 a.m. at Lakewood Funeral Home, 98 North Dixie Drive in Lake Jackson, Texas 77566. Funeral Services to begin at 1:00 p.m. officiated by Pastors BL and Brenda George with a reception to follow.