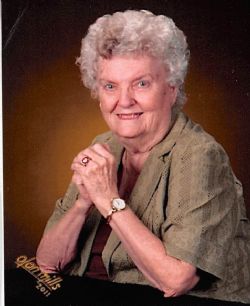 Wynama Wheeler

Wynama Wheeler
June 22, 1929 - September 19, 2019
Services for Wynama Wheeler will be Monday, September 23 at First United Methodist Church, 404 Azalea St., Lake Jackson. Visitation at 1:00 with Celebration of Life Service at 2:00.

Wynama, who was proud to have celebrated her 90th birthday earlier this year, passed from this life into the arms of her Lord on Thursday, September 19, 2019. Born to Landis Stockton and Carl C.D. Charles in Hamilton, Texas on June 22, 1929. She became part of a special sisterhood that would include sister Joe Anne Allen and later, Delores Baker. Wynama grew up in the Texas Panhandle and Oklahoma in her early years, spending summers at the family farm at Enloe, Delta County in north Texas before moving to Freeport with her family in the summer of 1942 when her father took a job at Dow Chemical. She graduated from Freeport High in 1946.She met Malcolm B. "Mac" Wheeler, a handsome WW2 veteran, while they were both students in Houston, married October 4, 1947 and began their family, settling in Lake Jackson in 1955. Mac and Wynama built a happy family life with children Andy, Terry and Carol and enjoyed long and loyal friendships with other families met through LJ Promenaders square dance club in the 1960's. Wynama was a creative and gifted lady with interests including sewing, china painting, quilting, crafting, dancing, and singing with Sweet Adelines women's barbershop chorus. She was a wonderful cook and a homemaker with a knack for creating a warm and welcoming home where she loved entertaining. Her grandchildren and great grandchildren, who knew her as "Grammy", were the delights of her heart. An exemplary caregiver, Wynama was a strong, loving and devoted wife who set a beautiful example for her family. She was known for her quick wit and sense of humor throughout her life. She loved to laugh and share a joke or funny story at every opportunity. Wynama would want to be remembered as a friend who truly cared and did what she could to "lighten the load" for others.

Wynama will be dearly missed and remembered lovingly by her children and their families; Malcolm A. "Andy" Wheeler, wife Deana and children Greg Wheeler, Stefanie Markovsky, and Melanie Brandon and their families; Terry L. Wheeler, wife Sue and children Jonny Golder, Mike Wheeler, Katie Matatall, and Vera Dusek and their families; Carol W. Escuriex, husband Mitchell and daughter Lindsey. Wynama also leaves behind her sister Delores Baker, nieces, nephews and extended family, dear friends and church family at First United Methodist, Lake Jackson.

She is preceded by her parents, Carl and Landis Charles, husband of 44 years, Malcolm B. "Mac" Wheeler, Sister Joe Anne Allen, and daughter in law Joyce Amos Wheeler.

Gifts in memory of Wynama may be shared with First United Methodist Church, 404 Azalea St., Lake Jackson 77566 or with The Gathering Place 200 East Mulberry, Angleton,77516.