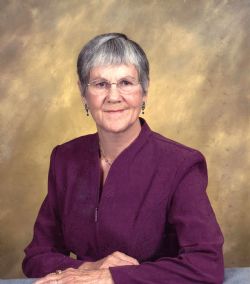 Xavier Theresa Gifford

Xavier Theresa Gifford
May 5, 1924 - January 30, 2020
Xavier Theresa Gifford, age 95, of Lake Jackson, Texas passed away peacefully in her home on Thursday, January 30, 2020.

Xavier was the 12th child of Joseph Staudt and Helen Moritz Staudt. She was born on a farm in the hill country around Fredericksburg, Texas. Xavier and her family moved to Fredericksburg, where she lived until in her 20's she moved to Freeport, Texas and went to work for her brother in the Staudt jewelry store in Freeport, Texas. While working in the jewelry store she met Johnny Gifford. Xavier and Johnny were married on April 21, 1950. In the following years Xavier and Johnny welcomed three girls and six boys into the family.

Xavier was a stay at home mom. She was an excellent seamstress, making all the children's clothing. She also loved to work in her flower beds and the family garden. In her spare time she was active in St. Michaels Catholic Church activities. She also spent 25 years with the Pink Ladies at the Brazosport Regional Hospital.

Xavier is survived by five of her children, Evelyn Laird, of Lake Jackson, Kathy Follett (Jim), of Angleton, Larry Gifford (Rebecca), of Fruitvale, David Gifford, of Lake Jackson and Gary Gifford, formerly from Lake Jackson; numerous grandchildren and great-grandchildren.

Xavier was preceded in death by her husband, Johnny Gifford; son, Steven Gifford; son, Robert Gifford; daughter, Carolyn Gifford; son, Patrick Gifford; and grandson, Nathan Laird.

Funeral services will be Friday, February 7, 2020 at 11:00 a.m. at St. Michaels Catholic Church in Lake Jackson, Texas. Burial will follow at Restwood Cemetery. Visitation will be Thursday, February 6, 2020 from 6:00 p.m. to 8:00 p.m. at the Lakewood Chapel.

Serving as pallbearers will be Larry, David, Steven, Travis, Nathan and Tre.