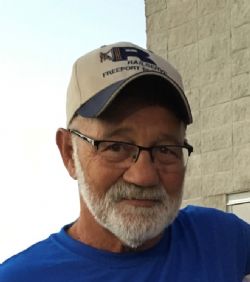 Richard Craig Delloma

Richard Craig Delloma
July 24, 1948 - April 27, 2020
On Monday, April 27, 2020, Richard passed away at home surrounded by loved ones in Lake Jackson, TX.

Rick was a devoted husband, father and grandfather. He served time in the U.S. Navy, worked in the coal Industry (Consol) and Railroad Industry. For the past 15 years he worked for Railserve until his retirement in 2018. Rick loved life, music, football and cruising.

Rick is survived by his wife Lisa Delloma of 35 years, son Richard Delloma II (Jennifer) of Nixa MO, daughter Tracy Rogers (Chris) of Carthage, MO, son Michael Delloma (Claudia) of Houston, TX, Grandchildren Kylie Hammerschmidt (Tyler), Morgan Delloma, Aiden Rogers, Abby Rogers and Great granddaughter Maya Hammerschmidt, Brother Les Delloma (Phyllis) of St. Clairsville, OH.

He was preceded in death by his parents, Cecil and Helen Delloma of Cadiz, OH.

Due to Covid-19 a Celebration of his Life will be scheduled at a later date.