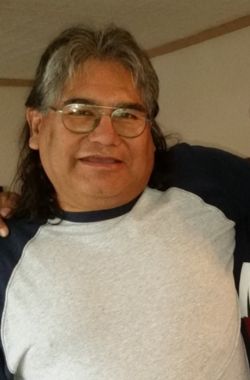 Nicholas "Nick" Rodriguez

Nicholas "Nick" Rodriguez
March 18, 1951 - May 25, 2020
Nicholas "Nick" Rodriguez, 69, of Freeport, Texas passed away on Monday, May 25, 2020 at home surrounded by his loving family.

Nick was a lifelong resident of Freeport and a member of the Freeport Volunteer Fire Department for 24 years. He was employed by The Dow Chemical Company for 30 years. He enjoyed making improvements to his home and wood working and he enjoyed attending his grandchildren's sporting events. He loved spending time with his family and friends. Nick was an avid Astros and Texans fan. He enjoyed westerns featuring John Wayne and Clint Eastwood.

He is preceded in death by his parents Nellie and Wally Rodriguez. He is survived by his wife of 40 years Liddy Rodriguez; three daughters Tanya Ferguson (Brien) of Freeport, Texas, and Danielle Das (Anup) of Philadelphia, Pennsylvania, and Nikki Rodriguez (Wesley Mayo) of Clute, Texas, and one son, Nicholas Nathaniel "Bub" Rodriguez of Lake Jackson, Texas; eight grandchildren Brittany Rodriguez (Brian Walton), Brandon Rodriguez-Ferguson (Zana), Elena and Steven Lerma, Dominik and Madalyn Mayo, Meah and Alexandra Rodriguez; four great-grandchildren; his loving Aunt Rosalinda Aguilar; and brother Robert Fuentes; special friends LJ and Bonnie Cortemelia, and Mike Roberts and numerous cousins.

Graveside services will be held Friday, May 29, 2020 at 12:30 p.m. at Restwood Cemetery.

Pallbearers are Jason Gallardo, Elias Robles, Favian Lerma, David Ledesma, Chris Kozak and David Aguilar.