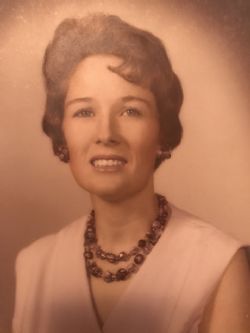 Golda Rae Hurt

Golda Rae Hurt
April 14, 1935 - July 19, 2020
Golda Rae Hurt, Age 85, ascended to her heavenly home on July 19, 2020, surrounded in love with her family at her home in Freeport, TX.

Golda was born on April 14, 1935, In Yoakum, TX, to Ed & Alfreda Baker. She lived with husband, Billy Hurt, and her family on Hanley Road in Freeport, TX. She was a loved and admired wife, mother, grandmother, great grandmother, and great- great grandmother. She was very talented as a homemaker, hairstylist, seamstress, and nurse. She defeated lung cancer 5 years ago, but battled lung and heart problems for the last 5 years of her life.

Golda was preceded in death by her parents, her sister, Barbara Grothe, brother Dale Baker, her husband Billy Hurt, son Gene Hurt, and granddaughter Nikki Dewitt.

She is survived by her sister Tudy Huffman of Falls City, TX, her daughter Debra White (Ben) of Lake Jackson, TX, son Clay Hurt of Freeport, TX, daughter Laura Hebert (Cliff) of Kerrville, TX. Grandchildren Jamie White of League City, TX, Darrell Hurt of Austin, TX, Kelly Wells (Robert) of Austin, TX, Cody Abbt (Kenzie) of Brazoria, TX, Chance Abbt of Brazoria, TX, 8 great grandchildren, and 1 great- great grandchild.

A Celebration of Life will be held at Lakewood Funeral Chapel in Lake Jackson, TX, on July 31, 2020 at 1:00pm. Visitation will be at 11:30 am prior to the funeral service. Pallbearers will be Cody Abbt, Chance Abbt, Darrell Hurt, Robert Wells, Brandon Dewitt, and Taylor Johnson. Honorary pallbearers will be Cliff Babb, Larry Goodbread, Eric Hebert, and Keith Stephens. Burial will follow at Gulf Prairie Cemetery in Jones Creek, TX.

Special thanks to Angels Home Health and AMed Hospice.