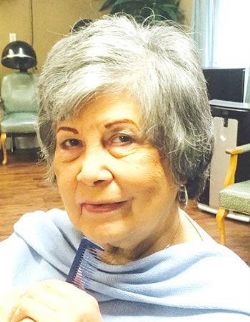 Armandina "Mandy" Randolph

Armandina "Mandy" Randolph
June 2, 1934 - July 24, 2020
Armadina "Mandy" Randolph was born to the late Fela (D: 2008) and Santos Rangel (D: 1996) on June 2nd, 1934 in New Gulf, Texas. She departed this earthly life on Friday, July 24th, 2020.

Mandy grew up in Freeport, Texas and moved to Clute in the 1950s, where she began her career as a hairstylist. She had her own beauty shop and never left the house without her hair in tip-top shape. Some of her hobbies included going dancing with friends (which she did well into her 70s), baking the best desserts, and spending time with her family.

She came from a large family, having seven siblings, Josephine "Pepe" Kooches, Santos(Veve) Rangel Jr., Richard Rangel, Rachel Juarez, Rebecca "Becky" Berlanga, Robert Santos (D: 1968), and Helen Romero.

Her two sons were born ten years apart, Sam Cisneros on April 9th, 1954 and Kelley Randolph on June 12th, 1964. She had nine grandchildren, and 11 great-grandchildren.

Private due to Covid-19.