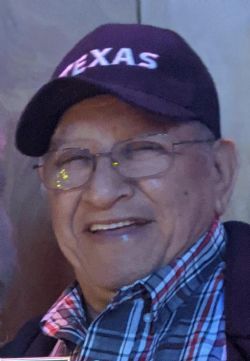 Thomas Lara Hernandez

Thomas Lara Hernandez
September 22, 1942 - July 25, 2020
Thomas was a life-long Freeport resident, Born on September 22, 1942 to Julio and Altagracia Hernandez.

He married the love of his life, His Babe, Teresa Mae Stephens on March 7, 1970. In their 50 years of marriage they had 2 two daughters, Christina Alejandra, Elizabeth Ann and one son Thomas L. Hernandez Jr. His children were the light of his life. He will be remembered as a loving husband, father and grandfather who would do anything for his family.

Thomas was a DOW Retiree starting his career there in April of 1980 until Nov 2004 when he retired after 24 years as a Boilermaker. He loved watching Football & Wheel of Fortune and most definitely having BBQ's with his family.

He is predeceased by his parents, Julio and Altagracia and his brothers, Joe, Juan and Gilbert Hernandez.

He is survived by his loving and devoted wife Teresa, his three children, Christina (Thomas Forney), Elizabeth, Thomas (Norma Hernandez) and his grandchildren Brandon Duran, Xavier, Gage and Adia Silvas and Trinity and Thomas Hernandez III, His siblings Julio Hernandez (Hortencia), Noe Hernandez (Alta), Sandra Spear (Thomas), Celia Chacon (Clem), Ester Acosta, Corina Debose, (Ralph), Irene Coronado, along with numerous nieces & nephews.

His infectious smile and witty sense of humor will forever live in our hearts!