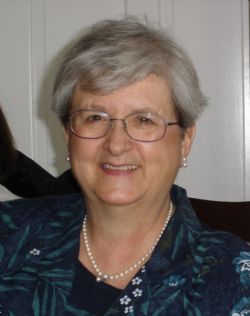 Harriet Ann Cutshall

Harriet Ann Cutshall
July 2, 1941 - September 13, 2020
Harriet Ann (Reed) Cutshall born to Jesse Raymond Reed and Ruby Margaret (Westman) Reed on July 2, 1941 in Gunter, Texas and was called to her eternal resting place on September 13, 2020 after 79 years of life. She graduated from Sulfur Springs High School in 1959, and then earned her Bachelor of Arts degree from Texas Women's University in 1962. She followed with her Master's Degree in Guidance and Counseling from University of North Texas in 1965. She met her husband to be on a blind date arranged by his brother in 1965. She was married to James (Jim) Cutshall on June 4, 1967 and celebrated their 53rd anniversary in 2020. They raised a daughter, Caley, and a son, Reed. She made a happy place for her children and their friends to come and play and she loved to create memorable events for birthdays and other gatherings. She taught school for a short time in Hurst, TX then moved to West Columbia to teach Spanish at the high school in 1963. She left teaching to have her family. While the children were young, she taught English to the wives of international employees of Dow Chemical and helped them become acclimated to the Brazosport area. This gave our children a wonderful sense of people from around the world. After the kids were grown, she went to work for Brazosport ISD as an elementary school counselor and retired from BISD in 2000. Harriet was a positive person who wanted to make a difference and found a calling with CASA (Court Appointed Special Advocate) for 13 years where she was a constant link to assigned children under the care of foster parents in Child Protective Services. She was also involved with the 7th & 8th grade after school program called "The Hall" at St Timothy's Episcopal Church. It was a safe place for children to be after school until parents were able to pick them up. She loved people and was often helpful to others with her counseling skills. She has four grandchildren she adored, who call her Gram or G-Ramster. She always had something special for them to do when they came to visit including special vacation trips. She attended and was involved with St Timothy's Episcopal Church and was a long term Bible Study student with BSF and later Community Bible Study.

Harriet was preceded in death by her parents, Jesse and Margaret Reed.

She is survived by Jim, her husband of 53 years; their daughter, Caley Lee (Chris) of College Station and son Reed Cutshall (Erin) of Sugar Land; Grandsons Braden and Ryan Lee along with granddaughters MaryEvyn and Hollis Cutshall; a brother, Stan Reed (Cherry) of Melissa, TX; along with nieces, nephews, cousins, in-laws, and numerous friends.

She will be missed by all who knew her. Due to the pandemic, the family plans a private funeral on Saturday, September 19th at Lakewood Chapel. A memorial service will be schedule at a later date. In lieu of flowers, make donations to "The Hall" at St Timothy's or the capital fund of St Timothy's Episcopal Church in Lake Jackson.