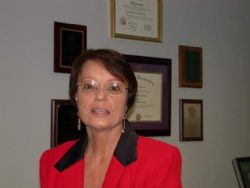 Dorothy Mae Brandt

Dorothy Mae Brandt
May 1, 1951 - September 29, 2020
Dr. Dorothy M. Brandt, 69 of Clute, Texas, passed away on Tuesday, September 29, 2020 in Galveston, Texas. She was born in May 1, 1951 in Ontonagon, Michigan to Theodore and Shirley Serrahn.

Dorothy is survived by her husband, George F. Mooney of Clute, Texas, her two sons, Tim Mansfield (Jill), Pat Mansfield and her three granddaughters, Leah, Skyler and Sage of Seattle. She is also survived by her two brothers, Ed Serrahn of Michigan and Bill Serrahn of Washington, along with numerous family and friends.

She is preceded in death by her parents.

She worked twenty years conducting audits all over the US for Century Link. During this time, she obtained her CPA and CMA.

Dorothy raised her family in Seattle until she moved to Ketchikan, Alaska to work for the City of Ketchikan. She then transitioned to the University of Alaska at Ketchikan to teach. Dorothy relocated to Everett, Washington to teach at Everett College.

Dorothy achieved her PhD in Business Management in 2003 from Capella University. In 2004, she relocated to the Brazosport area, when she became the department head to start-up and run the four year degree Business Management program. She retired from Brazosport College in February 2019.

Dorothy loved to travel the world, her family and friends and her students.

Visitation will be held on Friday, October 9, 2020 from 6:00 PM to 8:00 PM at Lakewood Funeral Chapel.

In lieu of flowers, please consider donating to the Brazosport College Foundation.