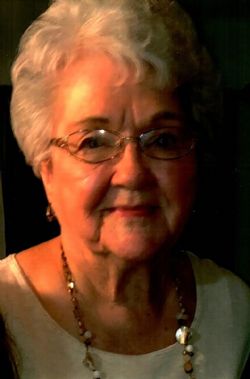 Ollie Faye Lindsey

Ollie Faye Lindsey
July 4, 1934 - October 14, 2020
Ollie "Faye" Lindsey, 86, of Wild Peach, was called home to our Lord on October 14, 2020. She is preceded in death by her parents, Andrew and Edna Weathers; first husband, Alvie Lindsey; second husband, Joe Florrow; brothers, Robert and Thomas Weathers; and sister Doris Prinz. Left to cherish her memory are her three siblings, James Weathers, Lois Sloan, and Larry Weathers along with four children, Ronnie (Brenda) Lindsey, Gary (Debbie) Lindsey, Dianna (Bubba) Hickman, Tammy (Steve) Rucker. Faye also had 12 grandchildren, 29 great-grandchildren and 3 great-great grandchildren.

Faye was born in Maysfield, Texas, on July 4, 1934. During her life, Faye worked as a cook at Angleton Danbury Memorial Hospital and also as a hairdresser. She loved attending church services at Grace Baptist Church in Wild Peach and playing a game of Dominoes. "Granny," as many loving called her, was a loving mother, caring grandmother and great-grandmother, a wonderful aunt and a compassionate person and friend. She will be greatly missed by all who knew and loved her.

A private visitation and funeral service will take place at Lakewood Funeral Home October 19, 2020.