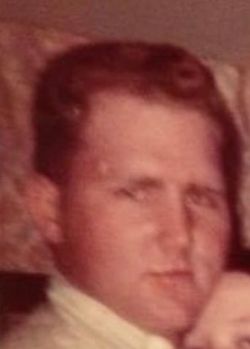 Dennis Wayne Reese

Dennis Wayne Reese
March 13, 1950 - October 29, 2020
Dennis Wayne Reese passed away at the age of 70 on October 29, 2020 in Bay City, TX at Matagorda Regional Medical Center. Dennis was born March 13, 1950 in Palacios, TX to parents Tony Calvin and Dorothy L. (Floyd) Reese. Dennis met his beloved wife and soul mate on December 10, 1975 at Star Lane Bowling Alley in Bay City, TX. They were married on January 23, 1976 and spent 44 wonderful years together.

Dennis was preceded in death by his parents, Tony and Dorothy Reese, his Uncle Charlie James Reese Jr, his sister Cynthia Ann (Reese) Trousdale, his son Jerry Jon Brooks, and his grandson Alvin Wayne Reese.

Dennis is survived by his beloved wife, Shirley Ann (Weatherly) Reese, his sons, Dennis Calvin and his wife Valerie Reese, Charlie Emmitt Reese, David Dwayne and his wife Haley Reese, his daughters, Donna Reese and Stephanie Hancock. His brother, Tony James and his wife Brenda Reese, and his two sisters Teresa (Reese) Mitchell and her husband Jeff, and Charlotte Lee Reese. Also fifteen wonderful grandchildren and seven great grandchildren.

A service of remembrance will be held at Lakewood Funeral Chapel in Lake Jackson, TX on Wednesday, November 4, 2020. Viewing will begin at one o'clock, and services will begin at two o'clock.

Those who wish to honor Dennis in their own special way may make donations in his memory to the ASPCA.

Those who did not know Dennis Reese well would see him as a grizzly bear, but to those of us who loved him, we saw a caring and lovable teddy bear. He was always a hardworking man spending most of his career as a truck driver, dedicated to caring for his beloved wife and family. He always did everything he could to take good care of them. He had a wonderful voice, and could often be heard singing songs like "Wings of a dove" and "Hey hey Bo Diddley". He loved the water, and would go fishing whenever he could find the time. He also loved to read and was rarely seen without a book nearby. He loved to tell stories, often about his wife, who he very proudly referred to as "the little redhead". He was a character, with a one of a kind personality. He liked to get his own way and would let you know that even when he was wrong, he was right. You never knew if you were going to get a low, rumbling growl, or a big booming voice if you tried to disagree with him. There was never a dull moment when he was around.
To know him was to love him, and we all loved him very much. He meant a lot too many people and we will all miss him.