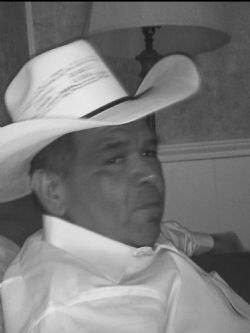 Robert Segura, Jr.

Robert Segura, Jr.
July 21, 1963 - November 24, 2020
Robert Segura Jr. aka Rubber-Duck passed away November 24, 2020. He was born July 21, 1963 at John Sealy Hospital in Galveston, Texas to Robert Sr. and Janie Segura of West Columbia. Robert was an avid worker in the West Columbia area, and also helped Billy Joe Wlecyk working for multiple bread companies. He had a love for fishing, country music and being there for his family and friends. He is survived by his two sons, Justin Zentz of Arkansas and Johnnie Zentz of Oklahoma. Robert was preceded by death by his parents, Robert Segura, Sr. and Janie Ramirez Segura of West Columbia and great friend Billy Joe Wlecyk of at least 50 years.

He is survived by Mary Ann Ortega (Robert) of Pasadena, Texas, Ruth Casner (Stan) of Santa Fe, Texas, Racheal Jackson (Edward) of Lake Jackson, Texas, Romona Gekler of Holiday Lakes, Texas, Rosemarie Roberts (Marvin) of Angleton, Texas, Rosalinda Monette (Ellis) of Riverdale, Georgia and Ricky Segura of Angleton, Texas and several uncles, aunts, cousins and many nieces and nephews.

A celebration of life will be held at 10:30am December 3rd at Lakewood. Condolences from the family request cards only due to COVID-19. Special thanks to Hospice Care Team of A-Med Galveston, Dr. Mitesh M. Patel, and the staff at CHI St. Luke's Health.