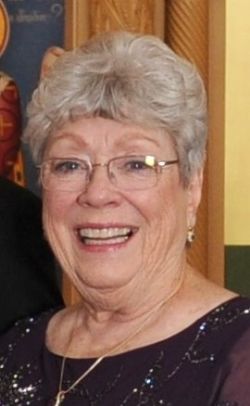 Barbara H. Burkhardt

Barbara H. Burkhardt
November 28, 1938 - January 6, 2021
Barbara Hicks Burkhardt, 82, of Lake Jackson, Texas, died on January 6, 2021 surrounded by her daughters.

Barbara was born on November 28, 1938 to Reagan and Maurine Hicks. She graduated from Southwest Texas State College with a degree in Chemistry and moved to Lake Jackson in 1960. After raising her two daughters, she went back to college and then went to work at Dow Chemical. She worked at Dow as an electron microscopist for 22 years, retiring in 2001.

Barbara was an avid gardener and birder. Watching the birds in her beautiful yard and at local refuges was one of her favorite pastimes. Barbara was one of the first members of the Texas Master Naturalist Program Cradle of Texas Chapter, where she held many positions, including President. She gave lectures on butterfly gardening and helped create several gardens at schools in the area. She loved to help Ms. Ruby show local wildlife at the schools and libraries throughout Brazoria County.

Barbara loved to travel and enjoyed visiting many vineyards around the world with her friends in the Le Grande Cru. She was an active member of the Holy Comforter Episcopal Church in Angleton, Texas and the Daughters of the King.

Barbara was preceded in death by her parents, her brother Dr. Reagan Hicks and her husband, Ellis Burkhardt.

She is survived by her daughters, Donna Peiser Trusty (Lee) and Sandy Peiser Courrier (Terry), her brother Dr. Mack Hicks (Julie), grandchildren Jennifer Trusty and Andrew Trusty (Elena), two great granddaughters, many cousins and friends.

A memorial service to celebrate Barbara's life will be held at Holy Comforter Episcopal Church in Angleton when it is again safe for all to gather. In lieu of flowers, donations may be made in Barbara's memory to Holy Comforter Episcopal Church, Angleton or The Friends of Brazoria Wildlife Refuges.