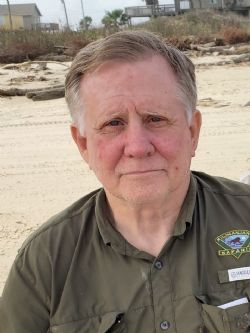 Kenneth Edward Bishop

Kenneth Edward Bishop
July 9, 1948 - January 11, 2021
Kenneth Edward Bishop, 72, of Lake Jackson, passed away at home on the morning of January 11th.

Ken Bishop was best known in the area as an attorney, however, he was also a chemist at Dow and Intermedics, as well as an archeologist for the State of Texas. He was passionate about his hobbies; collecting antiques, hunting, reading, and traveling. He also taught Concealed Handgun and Hunter Safety classes to the community. Ken loved his family and enjoyed spending time with them, especially on trips to New Mexico. He will probably be best remembered by those who knew him well, for his expertise on the barbeque pit.

Ken is survived by his wife Regina Bishop, his children Karly Bishop Glauser, Matt Bishop and Brett Bishop, his grandson Flynn Glauser, and his brother Jim Bishop.

There will not be a public service at this time.