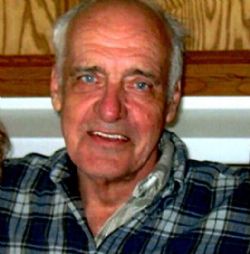 Gary Lee Powell

Gary Lee Powell
May 22, 1944 - February 6, 2021
Gary passed away at his home surrounded by his family. God opened the gates to Heaven to reunite him with his wife Barbara.

Gary was a fun loving person. He enjoyed gardening, playing pool and BBQing for his family.

He was preceded in death by his parents, two brothers and his wife.

Gary is survived by his sister, Rowan Rawlings; daughters, Darla Terry, Lori Villareal (husband) Alex. Grandchildren, Amanda Shumate (husband) Paul, Eric Powell, Jennifer Terry, Alex Jr. (wife) Lesley, Manuel (wife) Stephanie and Kassie (husband) Joseph. Great grandchildren, Austin, Ashlyn, Aden, Aubry, Alyssa, Khloe, Maci, Alex III, Nate, Lexsie, Kynsly and Tiny.

Funeral Services will be held at Lakewood Funeral Chapel on Friday, February 12, 2021 at 11am. Family will receive friends from 10am until service. Burial will be at Gulf Prairie Cemetery.