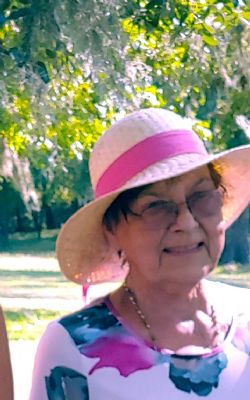 Barbara Ann Tiller

Barbara Ann Tiller
April 8, 1941 - February 12, 2021
Barbara Tiller, 79, from Lake Jackson passed away peacefully with her children and loving sister by her side.

Barbara was born on April 8th, 1941 outside of Yoakum, in the small town of Concrete to the parents of Edmund and Anna Mae Friedel. She attended St. Joseph Catholic School and went on to attend Baldwin Business College. After graduating college, she worked at Textan in Yoakum. In 1961, Barbara married the love of her life - Joe Tiller at St. Joseph Catholic Church in Yoakum, Tx. They moved to the Brazosport area and settled in Lake Jackson, where they raised 5 children: Theresa Hegele (Richard), Anna Bollich (Kent), Joe Tiller Jr. (Norma), Shannon Barnes (Troy), and Tina Anguiano (Andy) and enjoyed watching their 10 grandchildren and 15 great-grandchildren grow up. Although she was a mother to 5 children, she was also a mom to more than one could count.

Coming from a family who loved to farm, it was instilled in her to pass that love on. She spent her time cooking, sewing, reading, and gardening, but her favorite thing to do was to seize the moment and visit with those around her.

Barbara is preceded in death by her husband Joe, brother Johnny Friedel, sister Olga Mae Zinke, and parents Edmund and Anna Mae Friedel and is survived by her sister Rosemary Mraz, her 5 children, grandchildren, and great grandchildren.

In lieu of flowers, memorial donation may be given to St. Vincent de Paul, 201 N. Lazy Ln., Clute, Tx. 77531 (979-265-5179) / or St. Joseph's Catholic School, 310 Orth St., Yoakum, TX. 77995 (361-293-9000).

Due to the current pandemic the family will hold a private family ceremony will be held at St. Jerome Catholic Church.