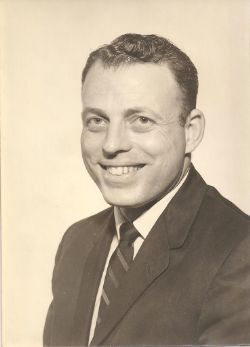 Charles Chatman Brown

Charles Chatman Brown
September 8, 1934 - February 7, 2021
Charles Chatman (Charlie) Brown, 86, went home to his Heavenly Father on February 7th, 2021. Born September 8th, 1934 in Greenville, TX to James Chatman and Lilly Mae (Land) Brown.

Survived by his children, James (Debra) Brown of Mooresville, NC, Judy (Ernest) Mitchell, of West Columbia, TX and Linda (Herman) Johnson of Kilgore, TX. Grandchildren, Nicki (Billy) Conner of Lake Jackson, TX, David Brown of Charlotte, North Carolina and Kodie (TC) Mooney of Laveen, Arizona, and Great grandchildren, Parker and Kaylee Conner of Lake Jackson, TX, Lynlee Mooney of Laveen, Arizona, as well as his sister Marjorie Phillips of Irving, TX.

He is preceded in death by his wife, Doris Rogene (Jean) Brown, son, Charles Eugene Brown, parents, James and Lillie Mae Brown, brother, Alvin Brown and sister Daisy Mae Brown Kozakiewicz Ainsworth.

Charlie surrendered to the ministry early in life and was the first music minister at Jupiter Road Baptist Church in Garland TX, eventually becoming the Associate Pastor. He then pastored in Malakoff, before God called him to Freeport, Texas at Northside Baptist Church, where he pastored for over 20 years. Before surrendering to the ministry, he was the #2 body man at Collins Ford in Dallas and continued to do body work for family and friends. He loved to sing, play the guitar, banjo, piano and passed his love of music on to his family.

Memorial Service is Saturday, March 20, 2021 at 2 pm at Second Baptist Church of Angleton, TX. Officiating is their Pastor, Chris Moore along with long-time friend, Pastor Dan Tarno.

Special thanks to the staff at Creekside Nursing Home and their great care of Charlie for the last two years.

In lieu of flowers, donations may be made to the Building Fund of Second Baptist Church of Angleton, TX. Mailing address: 1817 Shanks Road Rd, Angleton, TX 77515.