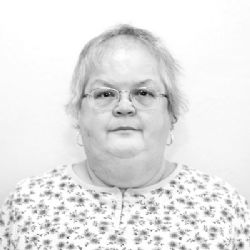 Joanne Wasson

Joanne Wasson
April 20, 1947 - February 27, 2021
Joanne was born in Oceanside, California to John Powell and Agnes (Aggie) Carnahan Wasson on April 20, 1947. She left her earthly home on February 27, 2021.

The family moved to Lake Jackson, Texas in 1951. She graduated from Brazosport High School in Freeport Texas in 1965.

Joanne worked for the Brazosport Facts in the Accounting Department for 40 years. She loved working for The Facts and loved the many people she worked with over the years.

Joanne was an avid sports fan. Her favorite teams were Dallas Cowboys, Houston Texans and Houston Astros. She could talk sports with anyone who would listen.

She was preceded in death by her parents.

She is survived by her sister, Linda Robertson (brother-in-law, Wayne); nephews , Kevin Robertson and Tommy Clifton.

She was a member of American Legion Auxiliary Unit 306 in Lake Jackson.

There will be no service as per wishes.

In lieu of flowers. donations may be made to American Legion Auxiliary Unit 306 (ALA 306), P. O. Box 694, Lake Jackson, Texas 77566 or the charity of your choice.