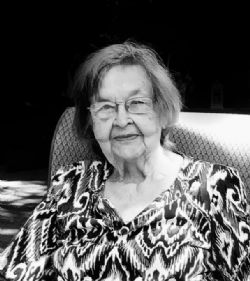 Ruby Mardis Collier

Ruby Mardis Collier
May 25, 1935 - April 3, 2021
Ruby Mardis Collier went home to be with her Lord and Savior, Jesus Christ, on April 3, 2021 at the age of 85.

She was born May 25, 1935 to C. O. and Ann Mardis in Kemper County, Mississippi.

In 1952, she moved with her family to Freeport, TX where she attended Brazosport High School her senior year. She quickly met many friends and was crowned Brazoria County Fair Queen that same year. After graduation, she attended Sam Houston State University where she met William (Bill) Collier. Following a short courtship they were married on April 1, 1955 and shared the next 66 years together.

She worked at the Dow Hospital for five years before starting a family and treasured her role as devoted wife and mother. Later, she began working at Carriage Flowers and shared her skills in floral design.

Ruby and Bill attended First Baptist Church of Lake Jackson where they met lifelong friends with whom they enjoyed Sunday School, worship, dinner groups, and game nights.

Ruby will be greatly missed and remembered for her love of family, her servant heart, and always putting others first. She was savvy and loved bargains, sewing, baking, reupholstering and refinishing furniture, reading, and learning new technology. Most of all, Ruby loved sharing these passions with her family. Her life has made a huge impact because she showed us that love is an action where time, talents, and skills should be used to help others.

She is preceded in death by her parents.

She is survived by her devoted husband William Collier; four daughters: Anita Rickey (Steve), Kim Gary (Jim), Tracy Steakley (Roger), and Kelley Collier (Brian); brother: Gerald Mardis and wife Bobbie; sister: Phyllis Marks; twelve grandchildren; and eight great grandchildren with two more expected this summer.

To honor and celebrate her life, a family service will be held at a later date.