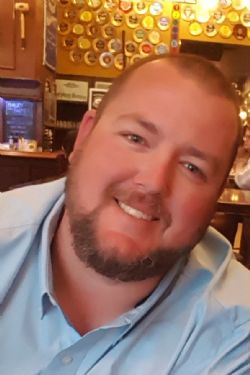 Daniel Ethan Sargent, Jr

Daniel Ethan Sargent, Jr
February 22, 1987 - April 14, 2021
Daniel Ethan Sargent Jr, 34, of Lake Jackson, Texas passed away April 14, 2021. He was born February 22, 1987 in Decatur, IL.

Daniel is survived by his wife Carol Anderson Sargent; two sons, Bradley Sargent and Eli Sargent; sister, Hope Fraker (husband Edward); Mother Jo Palmer Sargent; Father Daniel Ethan Sargent; Grandmother's Tommie Turner and Ruby Sargent; numerous aunts, uncles, cousins, nieces and nephews.

Visitation and Funeral Service will be held Saturday, April 24, 2021 at the First Baptist Church of Lake Jackson. Visitation will start at 10:00 AM with service at 2:30 PM. Due to COVID-19, a private family burial will be held at the Houston National Cemetery. Pallbearers will include family members, VFW members and his Military Brothers. Honorary Pallbearers are members of Clute VFW Post 8576 and 2-14 D Co. Golden Dragons.

Daniel was very much a 'hands on' dad, loving father and a great provider for his family. He enjoyed taking his boys fishing, playing baseball and tinkering with odds-and-ends around the house. His hobbies included Barbequing, hunting, kayaking, fishing and volunteering for Veterans Suicide. He served two tours in Afghanistan and Iraq. His passion was helping people in crisis or need. He worked for Mammoet USA as an Auxiliary Equipment Coordinator/Project Planner. He was an active member of Victory Fellowship and Cowboy Church in Brazoria, as well as, the Clute VFW Post 8576.

In lieu of flowers, family request donations be made to the Clute VFW Post 8576 at www.clutevfwpost8576.com in his honor.