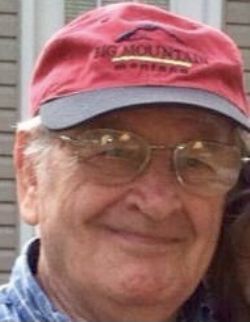 Howard "Coach" Lee Vicars

Howard "Coach" Lee Vicars
November 2, 1934 - April 21, 2021
Howard L. ("Coach") Vicars' journey on this earth ended on April 21, 2021. He passed away quietly at Creekside Village in Clute, Texas at the age of 86. Howard was born on November 2, 1934. He initially lived in Tyler, Texas, and then moved to Freeport, Texas, during World War II with his parents Elzie Vicars and Hazel Marie Vicars Gray, along with his younger brothers, Earl and Bruce. Howard graduated from Brazosport High School in 1953. Soon after high school, he moved to California for several years. He moved his growing family back to Brazoria County and owned and managed a Texaco station in Jones Creek and a Gulf Station in Freeport. Howard then worked for Big 3 Industries/Air Liquide as a salesman for many years before retiring in 1997. Being a salesman was right up his alley as Howard was a talker and rarely met a stranger. He never tired of sharing coffee whether it was at the Big Boy in Houston or the Boulevard Café or Red Top in Freeport. Both in California and Texas, Coach Vicars was never far from a baseball field. He coached many local kids, including his sons Gary and Howie, in Freeport, Clute and Lake Jackson in little league, Babe Ruth baseball and select ball, as well as Red Devil fun football. Of course, he was an avid Astros fan, too. He spent most of his retirement years on long road trips with his wife, Peggy, and his brother and sister-in-law, Earl and Joy Lou.

Howard was preceded in death by his father, Elzie Vicars, and mother, Hazel Marie Vicars Gray, and his youngest brother, Bruce Vicars.

He is survived by his wife of 26 years, Peggy Vicars of Jones Creek, Texas, his son, Gary Vicars (wife–Lanita) of Lake Jackson, Texas, his daughter, Cathy Vicars Guthrie (husband–Jimmy) of Round Rock, Texas and his son, Howard "Howie" Vicars, Jr. of Fort Worth, Texas. He is also survived by the following grandchildren: Crystal Marie Vicars Romero (husband–Marc), Tim Vicars, Megan Guthrie Lopez (husband-Epi) and Garrett Guthrie; and the following great-grandchildren: Caite Marie Romero, Maddox Lopez, Cole Romero and Emery Lopez. He is also survived by his brother, Earl Vicars (wife–Joy Lou) of Sweeny, Texas, and his almost 101 year old favorite aunt, Nettie Laughlin. He also leaves behind many nieces, nephews, cousins, and friends.

Howard was taught to love the Lord by his mother, Hazel Marie Vicars Gray, and spoke often in the last few weeks of his life about missing her and wishing he could visit her. We rejoice that he is now reunited with her and other loved ones. A grave-side service will be held at 10:30 a.m. on Saturday, May 8, 2021 at Restwood Memorial Park Cemetery, 1038 W Plantation Dr, Clute, TX 77531, officiated by Andy Dill. Donations may be made in memory of Howard Vicars to Mission Hope, care of First United Methodist Church, 1600 West Broad, Freeport, TX 77541.