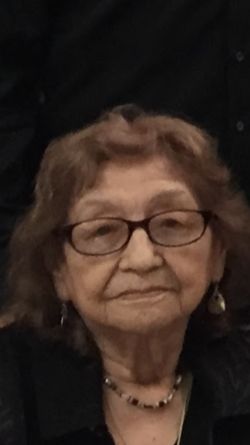 Maria Celia Peņa

Maria Celia Peņa
April 21, 1929 - April 21, 2021
Maria Celia Peņa, 92, passed away on April 21, 2021 at her home in Clute, Texas. She was born on April 21, 1929 in Hidalgo, Texas to Felicitas and Teodoro Piņon.

Celia was preceded in death by her husband, Manuel S. Peņa Sr., daughter Janie Peņa, son Enrique Peņa, two sisters Guadalupe Mata and Paulita Galvan, brother Miguel Piņon Sr., sons-in-law Roberto Trevino and Artemio Alanis. Grandson Andrew Alanis, and Great grandsons DeVonte Ozuna and Sidney Mitchell V.

Left to cherish her memory is her loving family, her children: Estella Treviņo, Manuel S Peņa Jr (Anita), Ruben Arturo Peņa (Martha), Rodolfo Peņa (Jennifer), Juan Jose Peņa, Felix Peņa, Albert Peņa, Gloria Gracia (Americo), Celia Calvillo (Sergio), Felicita Angulo (Eddie), Olympia Alanis. A brother, Inez Piņon (Virginia). Numerous grandchildren, great great grandchildren.

Celia was a loving mother. She had a kind and gentle spirit. Celia enjoyed playing bingo, doing crossword puzzles, and watching the Astros and Cowboys. She enjoyed spending quality time with family. She was a devout Catholic. Celia will be dearly missed by all.

Due to Covid-19 the family is having a private service.

Social distancing will be practiced and masks are required.