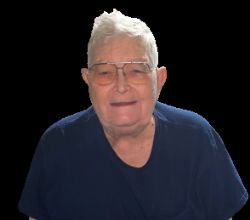 Robert Dewayne Hudspeth

Robert Dewayne Hudspeth
May 20, 1940 - May 15, 2021
Robert Dewayne Hudspeth (Bob), age 80, resident of Jones Creek, TX, was called home to be with the Lord, Saturday, May 15, 2021. Born May 20, 1940 to Carvel and Maxine Hudspeth in Frederick, Oklahoma. He was a graduate of Frederick High School in 1958. After graduating high school Robert married his high school sweetheart, Jean, in the summer of 1958. And shortly after enlisted in the United States Navy in 1961 where he was stationed in Vietnam from 1966-1968 and served his Country until 1969. After serving his country Robert and his family moved to, Freeport, TX, where he worked for Dow Chemical while attending the University of Houston where he would graduate top of his class (#3) in1976 with his BS to become a Pharmacist. After becoming a Pharmacist Robert served the Brazosport Area from 1976 to 2019 when he retired. His hobbies included cooking and baking, painting, antiquing with his wife, and sharing his love for the Lord with everyone he encountered.

He is survived by his daughter Jayme Schroeder (Roy) of Freeport, TX; son John Hudspeth (Cynthia) of Jones Creek TX; Grandchildren Tommy Garcia (Christy), Yvette Garcia, Rachel Thomas (Roger), Megan Hudspeth, Robert Anthony Hudspeth. Great- grand Children, Victoria Garcia, Daniel Attar, Christian Garcia, James Cantu, Kynzleigh Thomas, Keegan Thomas, Graclyn Cantu and Kyler Thomas.

He is preceded in death by: His Wife, Nelda Jean Hudspeth; Father, Carvel Hudspeth; Mother, Maxine Hudspeth; Siblings Shirley Doze, Kenneth Hudspeth, and Linda Kittrell.

Pallbearers will be: Tommy Garcia, Robert Anthony Hudspeth, Daniel Attar, Christian Garcia, James Cantu, and Roger Thomas.

Honorary pallbearer: Charlie Ballard, and Roy Schroeder.

Funeral services for Robert Hudspeth, 80, will be private to the family. Viewing services for Robert will be held at Lakewood Funeral Chapel on Friday, May 21, 2021. The family will be receiving friends from 6:00pm – 8:00pm.