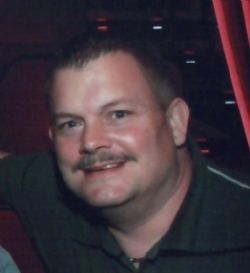 John "Johnny" Robert Monical

John "Johnny" Robert Monical
October 17, 1962 - May 18, 2021
John Robert "Johnny" Monical, Age 58, was born on October 17, 1962 in Freeport, Texas. He died on May 18, 2021 in Angleton, Texas.

Johnny is predeceased by his parents, Robert E. "Bobby" Monical and Nancy Monical Lawless and his wife, Laurie Etie Monical.

Johnny is survived by his oldest son and daughter in law, Jared and Natasha Monical of Rosharon; his daughter, Kristen Monical of Missouri City; his youngest son, Jacob Monical of Angleton; his sister and brother in law, Sissy and Kevin Barnes of Brazoria; and his niece, Amanda Barnes of Austin. He is also survived by his grandchildren, Owen, Camilla and Jonah Monical of Rosharon and Lilly Monical of Missouri City; his stepdad, Larry Lawless of Sweeny; his uncle, Richard Monical of Brazoria; his uncle and aunt, Clifford and Lynn Brown of Australia, and several cousins and their families.

Johnny was raised in Lake Jackson, graduated from Brazoswood High School in 1981, and attended Brazosport College. He immediately went to work after graduation and developed an interest in estimating, just like his dad. Johnny worked for U S Contractors and later Infinity Construction Services for 31 years, before his retirement in 2016.

Visitation will be held on Tuesday, May 25, 2021 at 12pm at Lakewood Funeral Chapel, with funeral services for Johnny immediately following at 1pm, officiated by Mark Monical. Johnny will be buried at Gulf Prairie Cemetery in Jones Creek, next to Laurie.

In lieu of flowers, please make a donation in Johnny's memory to NAMI. Website: www.namigulfcoast.org.

Dear Johnny, we pray that you are at peace now. We all love you so very much.