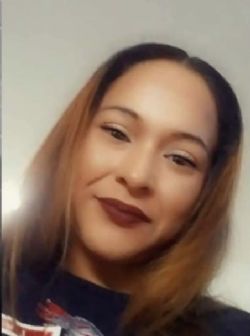 Amy Butler Ledesma

Amy Butler Ledesma
March 11, 1987 - May 19, 2021
Amy Butler Ledesma 34, passed away May 19, 2021. She was truly loved. She was born on March 11, 1987 in Lake Jackson, TX, to Oscar and Corina Ledesma. She was little but she was tough, independent and one of a kind. Even though she was tough she had a big heart and would do anything for anyone. She was young, beautiful and driven to be the best version of herself. Her laugh was infectious. You couldn't hear Amy's laugh and not laugh yourself. "Rest Easy Baby Girl."

She was survived by her husband, Juan Gracia who loved her dearly, her baby girl, Sophia Hernandez. She was also survived by her 5 siblings, Melissa Morales (Jose Sr.), Oscar Ledesma Jr, (Rosa), Monica Aluiso, Ashley Ledesma, Crystal Ledesma; 14 nieces and nephews, Jose, Alyssa and Roman Morales, Arianna Ledesma, Ivyonne Phillips, Faith, Celest, Peter Jr., and Aleah Aluiso, Jayden Alvarez, Robert Ledesma, Ilijah, Floyd IV and Flarissa Cox and numerous other relatives. Also her god mother Deborah Flores.

Amy is preceded in death by her parents; Oscar and Corina Ledesma. She is also preceded by her grandparents, Andres Reyes, Maria Reyes and Primitivo Ledesma.

Pallbearers will be Jose Morales Jr., Roman Morales, Peter Aluiso Jr., Jayden Alvarez, Robert Ledesma, Ilijah Cox and Floyd Cox.

Honorary Pallbearers will be Juan Gracia, Oscar Ledesma, Jose Morales Sr., Jamorayi Butler, Jemecia Butler.

The Family will have a service at St. Mary Catholic Church at 2pm Thursday; May 27, 2021. Family will receive friends for a 12pm Rosary at Lakewood Funeral Chapel. Officiating the service will be Father Sebastine Okoye. Interment will be at Gulf Prairie Cemetery.