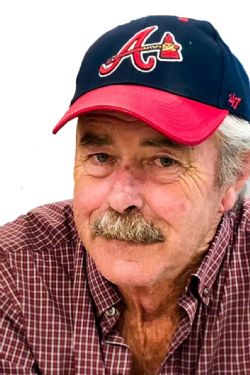 David Lee Hargrove

David Lee Hargrove
July 14, 1957 - May 27, 2021
David Lee Hargrove, 63, of Lake Jackson, TX, passed away peacefully surrounded by family on Thursday, May 27, 2021. Born on July 14, 1957 to the late Herman and Dorothea Hargrove, David moved to Clute, TX when he was 7 years old. The love of his life, Denise Brinson, came into his life in the 3rd grade. They started out as best friends, but became more than that in high school. He graduated from Brazoswood High School in 1976. In August of 1977, David and Denise married and would have been married for 44 years this summer. During their marriage, they were blessed with two wonderful children, David Jr and Dayna. Davidís 43 year career in the HVAC business began as head of maintenance at a Lake Jackson hotel. In 1982, David went to work for Colley Refrigeration and worked there for 12 years before purchasing the company.

David loved the outdoors, spending time outside fishing, camping, and working in his yard. He instilled a love of sports in his children. Oftentimes during their youth, he could be found on a baseball diamond or on the sidelines at a basketball or soccer game. He bonded with David Jr watching Astros baseball and with Dayna attending Sam Houston football games. He loved music, especially old country music. Family trips to anywhere included jamming and singing old songs together. Tinkering with wood brought him joy, and he created things like swing sets, wine racks, and cut outs of the state of Texas. His family jokingly called him a short-order chef. He was a connoisseur of breakfast foods. Pancakes, fried eggs, and breakfast tacos were some of his specialties. He had a love of all animals. The family pets included ducks, turtles, chickens, cats, rabbits, and many, many dogs. He had a love for life and would give anything to anybody who needed it.

Davidís greatest joy in life was being a Papaw to Carter and Chance. His face would light up when they were near. He loved to play and would frequently be found surrounded by Legos or train sets. He helped coach Carter in Little League and never missed a soccer game. Papaw would lovingly refer to Chance as his Smiley. The birth of both of his grandsons made David feel like he had done everything right. Both boys will know and continue to hear how much their Papaw cherished them.

David is preceded in death by his father, Herman Hargrove, his mother, Dorothea Hargrove, his brother, Clinton Hargrove, and his sister, Kathryn Hargrove. His memory will live on with his wife, Denise Hargrove, and his children, David Hargrove Jr (wife Brandyn) and Dayna Hall (husband LaíMond). He will continue to be loved by his grandsons, Carter Hargrove and Chancelor Hall. He will be fondly remembered by his brothers, Dale Hargrove (wife Betty), Everett Hargrove, and the employees of Colley Refrigeration, including Nick Carroll whom he loved like a son.

We take comfort in knowing we will see David again one day for a big group hug.

We will celebrate his life with a visitation on Tuesday, June 1 from 6-8 PM at Lakewood Funeral Chapel, 98 Dixie Drive, Lake Jackson, TX with the funeral on Wednesday, June 2 at 2 PM also at Lakewood.