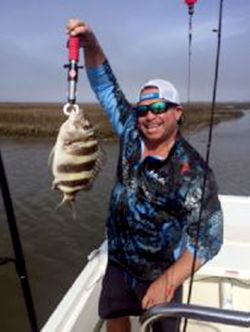 Kody "Coach" Lane Smith

Kody "Coach" Lane Smith
November 22, 1968 - May 29, 2021
Our world got a whole lot quieter and heaven gained a vivacious burst of energy when Kody completed his voyage on May 29, 2021. He traveled with the knowledge that he is greatly loved by God, his family, friends, student-athletes, and community.

He will forever be remembered by his wife, Suzanne, children Taylor Smith (Cally), Hunter Smith (Abby), step-children Carli Branco (Miles), Jake Buckholz (Amy), Anna Stamps (Andrew), grandchildren Amelia Smith and Bleu Branco, parents Jerry and Nancee Smith, siblings Susan McDaniel (Mike, children Sarah & Patrick), Kasey Smith (Rebecca, daughter Kelsey), mother-in-law Peggy Yeaman, brothers-in-law Mike Yeaman (Lynne), Bob Yeaman (Cindi), sisters-in-law, Debbie Thomas (Pat), Kim Pilcher (Johnny), as well as many beloved cousins, aunts, uncles, nieces, nephews, and a very large coaching family.

Kody lived life true to the following words:
"Life is not a journey to the grave with the intention of arriving safely in a pretty and well-preserved body. But rather, to skid in broadside, thoroughly used up, totally worn out, and loudly proclaiming.... WOW what a ride!"

Kody lived loud and loved deep. If you were ever looking for him, your best bets to find him would be the football field, the golf course, favorite fishing holes, pirating treasure in the Comal River, or playing washers on the beach.

The family would like to thank the incredible transplant team at UTMB Galveston, the coaching family, the BISD family, friends, and the community for all the care, love, and support showered on us during these past few months.

Until we meet again, Coach…anchors aweigh. Safe voyage.

A Celebration of Life will be held June 20, 2021 at Stahlman Park Event Center in Surfside Beach. The celebration will be come and go from 11:00-3:00. It will be an informal, indoor/outdoor celebration with washer boards on the beach and lots of good memories to be shared. Stahlman Park is located at 2211 Bluewater Highway, Surfside Beach TX 77541.

A private memorial will be held with family at another time.

Isaiah 40:29-31
He gives strength to the weary and increases the power of the weak. Even youths grow tired and weary, and young men stumble and fall; but those who hope in the LORD will renew their strength. They will soar on wings like eagles; they will run and not grow weary, they will walk and not be faint.