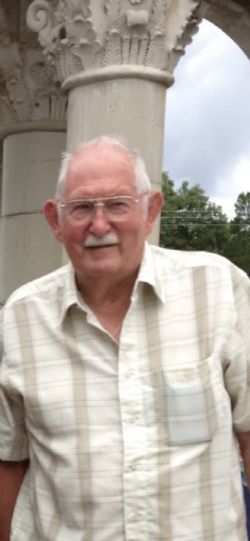 Joe Alvin Raborn

Joe Alvin Raborn
April 5, 1935 - July 4, 2021
Joe Alvin Raborn, 86, died July 4, 2021, surrounded by family at his home in Angleton, Texas.
Joe was born on April 5, 1935 to Ruby and Grady Raborn in Lillie, Louisiana.
He is survived by his wife, Helen, and children Barbara Leithner, husband Chuck, Ronald Raborn, wife, Liz, Doug Raborn, wife Charlotte, Monty McRight, wife, Patty, and Carol Gregg. His brother Neal Raborn, wife Vickie and his brothers-in-law DelRoy Gammon, wife, Reatta, and Harry Lee Gammon. Honorary son, Barry Simmons, wife Roxanne, aka Sunshine. Nine grandchildren and 15 great grandchildren.

He is preceded in death by his parents Grady and Ruby Raborn, sister Vanessa Raborn, son Frederic James Raborn, daughter Teresa Ann McRight, and mother-in-law Esther Lee Cornelius.

Joe was a 48 year plus Master Mason and a member of Velasco Masonic Lodger 757. He was also a member of the Scottish Rite and a Shriner, as well as a charter member of OES #7121, Katy.
He was truly an example of what a Mason should be.

Joe retired from Cameron Iron after 40 plus years in 1995, and he and Helen began traveling. Together, they visited 48 of the 50 states as well as the Providence of Canada, Nova Scotia, and Prince Edward Island. All of these miles were logged pulling their fifth wheel RV, gaining many friends along the way.

He was well known for his sense of humor and this remained with him until the end.

Funeral services will be held at Lakewood Funeral Chapel, 98 N. Dixie Dr., Lake Jackson, Texas 77566, on Thursday, July 8, 2021. Visitation will begin at 11:00 A.M. with services to begin at 1:30 P.M.

In lieu of flowers, please make memorial donations to Velasco Lodge 757, P.O. Box 2757, Freeport, TX 77542 or PayPal ;Floyd Chamberlain. Fleroy@aol.com.