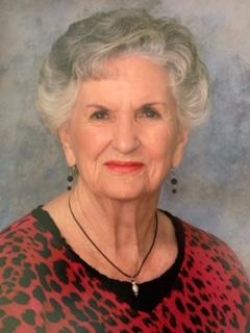 Mavis McBride Tarbell

Mavis McBride Tarbell
December 12, 1924 - July 8, 2021
Mavis McBride Tarbell passed away on July 8th, 2021 surrounded by loved ones. She was a lifelong resident of Freeport and Lake Jackson, Texas. She had volunteered and worked at numerous local organizations. Mavis was a Christian woman who loved the Lord and her family dearly.

She had an unconditional love for all that knew her and lived an amazing life. She enjoyed traveling and spent many family vacations at the beach. She was the epitome of a southern woman with class and beauty. Mavis was the matriarch of her family and took pride in hosting holidays and many celebrations. Although she will be missed immensely, we are joyful that she is reunited with her loved ones in Heaven.

She is survived by son, John W. McBride and wife Sylvia and five grandchildren and seven great grandchildren who she loved dearly. Grandchildren; Stephanie Boyle, Jason Haviland, Devin McBride, Jenna Alesna and Jessica Haviland. Stepchildren; Scott Tarbell and Dawn Cate.

Mavis was widowed twice from husbands, John W. McBride and Oliver E. Tarbell. She is proceeded in death by her mother and father, William Frank Burney and Lillie Mrtyle Seay Adams, daughter Melinda Haviland, sister Myrt Parke and brother William Zolen Burney.

Services will be held at New Beginnings Community Church, 400 Dixie Dr., Lake Jackson, TX on July 13, 2021 at 10AM.

In lieu of flowers, please donate to your organization of choice.