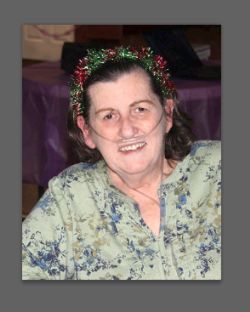 Nina Rae Copenhaver

Nina Rae Copenhaver
July 27, 1942 - July 18, 2021
Funeral services for Nina Rae (King) Copenhaver, age 78, of Lake Jackson, will be held at 1:00 p.m. on July 21, 2021. Nina was born on July 27, 1942, to Raymond and Evelyn King in Corpus Christi. She lived most of her early life in Corpus Christi, moving to Cuero in her junior year of high school. After graduating, she held jobs such as a telephone operator, a sigh maker and other retail positions in Houston and other cities. She married Michael Copenhaver in 1964, and they settled in Clute. They had their daughters in 1966, and 1968, and their adventure began.

Survivors include her sisters, Laura Murray, of Clute, and Carol Smithhart, of Lake Jackson; her daughters, Lynne Eubanks and husband, Mike, of Sweeny, and Donna Copenhaver, of Fort Worth; grandson, Michael White and wife, Reva, of Manvel; granddaughters, Michelle Eubanks, of Lake Jackson, and Melinda Lerma and husband, Ricky, of Fairchilds; great-grandchildren, Leland, Dixie, and David White, and CJ Lerma.

Preceded in death by her husband, Michael D. Copenhaver; and her granddaughter, Dakota Marie White.

In lieu of flowers, please make a memorial donation to Operation Smile at www.operationsmile.org, or St. Judes Childrens Hospital at www.stjude.org, in Memory Nina Copenhaver.