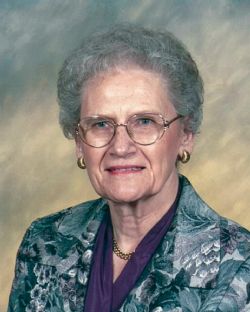 Helen Mae Roznovsky

Helen Mae Roznovsky
August 7, 1933 - August 27, 2021
Helen Mae Roznovsky CLUTE, TEXAS – Helen Mae Roznovsky, 88, passed away August 27, 2021. She was born on August 7, 1933, in Moulton, TX, to Bohumir Gillar and Agnes (Kocian) Gillar. Helen met the love of her life, Edward J. Roznovsky, at a community dance in Witting, TX. They began their long, loving life together when they married at St. Joseph Catholic Church in Moulton, TX, on September 5, 1951. Together they enjoyed a wonderful marriage of nearly 69 years before Edward's passing on July 16, 2020.

Newly discharged Korean War Army veteran, Corporal Edward Roznovsky moved his young family to Clute, TX, on June 1, 1953 to take advantage of job opportunities at the Dow Chemical Company. Helen's dream was to have a pink house with white shutters, and Edward made her dream come true. Helen and Edward raised four boys in that house and, together with a small group of families, founded the St. Jerome Catholic Church in Clute, TX. Her love and devotion to her church were evidenced through her lifelong membership in KJZT, more than 25 years of service as a Eucharistic Minister, and over 40 years in the Altar Society, where she proudly made and took care of the church's altar linens, hand-embroidering each piece with a small red cross.

In addition to the joy of raising her four sons, Helen enjoyed her many years in the BISD Food Services department, first at Brazoswood High School and later retiring as the Cafeteria Manager at T.W. Ogg Elementary. She took pride in her work and was a beloved colleague and leader.

Of all of the titles and roles Helen held during her life, the ones she treasured most were Grandma and Great-Grandma. She never smiled brighter than when she was greeted by one of her grandchildren walking through the door. At their home in Clute, she made them handmade costumes and clothes, played endless games of checkers and Candy Land, attended their school performances and ceremonies, hosted Easter Egg hunts in her front yard and the family's annual Christmas Eve dinner, and shared her love and knowledge of the Lord. On the family farm in Shiner, she spent countless hours with them picking vegetables from the garden, walking through the pastures, digging for treasures in the pit, going on hay rides (which usually involved Helen telling Edward to slow down), fishing at the pond, and sharing ice cold popsicles to end the day while looking at the stars. She made sure all of her grandchildren and great-grandchildren knew they were loved deeply and unconditionally.

Helen is survived by her son, Michael Roznovsky (Betty) of The Colony; son, Anthony Roznovsky (Liz) of Lake Jackson; son, Gerald Roznovsky (Patti) of Lake Jackson; son, David Roznovsky of Clute; five grandchildren (Nicholas, Leslie, Lindsey, Andrew, Nathan) and nine great-grandchildren (Alexander, Tessa, Audrey, Adeline, Asher, Linden, Laurel, Amelia, Piper) with a tenth due in December; and sister, Delores Greive of Moulton, TX. She was preceded in death by her parents; her husband; and her brother, Edward Gillar of Bryan, TX.
Her family welcomes your visit at Lakewood Funeral Chapel from 5:00 until 7:00 p.m. on Wednesday, September 1. A funeral mass will be held at St. Jerome Catholic Church in Clute, TX, at 10:00 a.m. on Thursday, September 2. A brief interment service will be held in the small chapel at Saints Cyril and Methodius Catholic Cemetery in Shiner, TX, on Friday, September 3, as she is laid to eternal rest beside her beloved Edward. Contact Lakewood Funeral Chapel, (979) 297-6464 for time.

In lieu of flowers, please make memorial donations to the St. Jerome Catholic Church Building Fund, 201 N. Lazy Lane, Clute, Texas 77531.