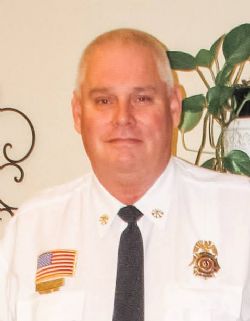 Billy Thad Yates

Billy Thad Yates
March 3, 1956 - September 21, 2021
Billy Thad Yates, 65, of Lake Jackson, Texas, passed away on Tuesday, September 21, 2021 in Lake Jackson. Billy was born in Pontiac, Michigan, on March 3, 1956 to Bill and Melba Yates. He grew up in Pontiac where he married his high school sweetheart, Cindy. They were happily married for 46 years. He had two daughters, Chelsea and Haley that were his pride and joy. He loved to play golf, spend time camping, and go out in his boat with family. Billy was a longtime member of the Lake Jackson Church of Christ and was a strong Christian man who loved the Lord with all of his heart. He had a heart for service and traveled all over the world to assist those in need. After graduating high school, he went to work for General Motors/ Fisher Body. In 1981 Billy moved to Texas to find work. He went to work in the oil field and did some carpenter work before he was hired at Dow Chemical where he worked in Emergency Services for 33 years. He had the opportunity to work at the Sadara plant in Saudi Arabia for 3 years before he retired. Two years after retiring he went back to work for ME Global before he retired again in March of 2021. Billy discovered his lifelong passion in his volunteer job as a LJVFD fireman. He joined the department in 1986. He served as a captain before becoming the Assistant Chief in 1999 and held that title until he retired. Following his retirement from the LJVFD, he went to work in Saudi Arabia to help build the fire department for the new Sadara Plant. Fighting fires was Billy's passion. One of his favorite parts of his job was to teach the little ones in the schools and preschool, many of whom still call him Fireman Billy.

Billy is survived by his wife, Cindy; daughter, Chelsea Foster and husband, John; and daughter, Haley Yates. His newest love, his beautiful granddaughter, Allie. His sister, Jennifer Yates; brothers, Bruce and Robert Yates. As well as many brothers and sisters in law, nieces and nephews, and extended family.

He is preceded in death by his parents, Bill and Melba Yates, and his grandparents, Jasper and Myra Wilkins and Andrew and Manilla Yates. As well as many of his beloved friends and family.

Services will be held at 1:00 p.m., Saturday, September 25, 2021 at the Lake Jackson Church of Christ, 402 Center Way with visitation at 11:00 a.m. Flowers or plants can be sent to the church and any monetary donations can be made in Billy's name to the Lake Jackson Volunteer Fire Department.