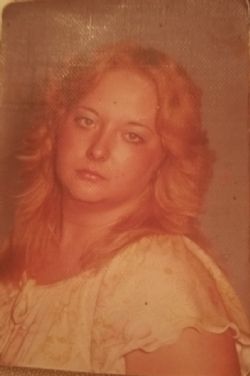 Robin Gail Martinez

Robin Gail Martinez
November 28, 1960 - September 26, 2021
Funeral services for Robin Gail Armstrong Martinez, age 60, of Freeport, Texas will not be held at this time due to Covid. The family will plan a celebration of life at a later time. Robin's wishes were to be cremated and scattered in a field of wild flowers.

Robin went to be with the Lord on September 26, 2021. She was born on November 28, 1960 in Freeport, Texas to Howard and Lavonne Armstrong. One of Robin's favorite sayings was "I was born and raised in Freeport, Texas." She was definitely a proud citizen. She had an infatuation with Elvis Presley, always claiming he was her "boyfriend." She had many jobs throughout her life with the main one being at the local cab stand as both a dispatcher and driver. Robin had a huge amount of love for her family and friends. She had a daughter before she met her husband Paul who brought her two sons, and then they had a daughter together which completed their family. She enjoyed raising her 4 children. Once she became a grandmother life changed for her again and there was nothing more important than her grandchildren. She was blessed with a very special niece that was also her caregiver for many years, Lora Wall. Robin loved Jesus and had a huge hole in her heart from all her relatives who had gone before her. We know she's with them now being happy and pain free.

Survivors include her daughter Rachel Armstrong, her children KristiAnn and Morgan Williford, CJ Ray; daughter April Martinez, her children Elijah and Alyanna Stewart, Isaac, Reynaldo, and Anicia Gonzalez; son James Martinez, his children Shawna Odem, Aaron and Ryanna Martinez; grandchildren from deceased son, Dillon, Valerie, Damien, and Adalyn Martinez; several nieces and nephews.

Preceded in death by her parents Howard and Lavonne Armstrong; husband Paul Martinez Sr; son Paul Martinez Jr; brothers Jonathan and Joseph Armstrong; very special nephew Dennis Vaughan Jr; several aunts, uncles, cousins, and friends.