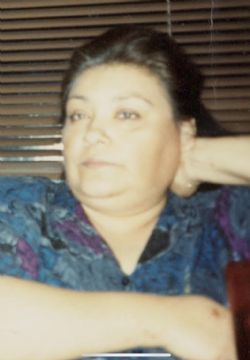 Margarita Soria

Margarita Soria
April 15, 1948 - October 1, 2021
Margarita Delacruz Soria, 76, of Lake Jackson, Texas passed away on Friday, October 1, 2021. Margarita was born on April 15, 1948 in Coahuila, Mexico.

Margarita was a homemaker whom loved to cook, especially her famous tamales that her dear family and friends enjoyed.

Margarita is preceded in death by her parents, Crescencio Delacruz and Aurora Garcia, Her husband Johnny Damian Soria, and her sister Isabel Gasca.

Those left to carry on Margarita's memory are her children, Cynthia L. Soria, Manuel Soria (Eva), Johnny Soria Jr., Pedro and Erica Olazaran; grandchildren and great-grandchildren, Christina Damian, Manuel Soria Jr. Herman Soria, Mia Soria, Isabella Soria, Sam Soria, Nancy Soria, Lizet Soria, Sergio Soria, Cruz Soria, Miguel, Giovani and Julissa Olazaran; great-grandchildren, Marques, Chloe Washington, Anthony, Aiden, Natalee, Manny, Evalyn Soria, Analisa, Juan Soria, Galilea Soria; siblings, Juan J. Reyes, Juan G. Reyes, Antonio Reyes, Betty Reyes, Eddie Garcia, Rosalinda Garcia And Best friend Patricia Martinez.

Pallbearers: Manuel Jr., Sergio, Cruz, Anthony and Aiden.
Honorary Pallbearers: Michael and Marcos Gasca.