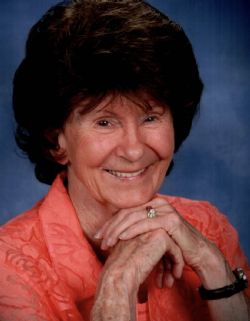 Pauline Porter

Pauline Porter
April 22, 1938 - October 18, 2021
Pauline Porter passed away peacefully on October 18th, 2021. She was born in Crockett, TX into a family of 9 children. She resided in Lake Jackson, TX with her husband Loyd Porter for over 50 years. She is survived by her two children; Rebecca Wharton and Kenneth Porter and wife, Sherri Porter, 3 grandchildren; Scott Wharton, Samantha Porter, Shelby Porter and brother, Robert Earle Ashley.
Pauline is preceded in death by her husband, Loyd Porter, her parents, Jimmy and Leona Ruth Ashley, along with 6 sibling brothers and 1 sister.

Pauline's passion was long camping trips with her husband Loyd. They traveled to many places around the US. She and Loyd were very crafty in making wooden yard ornaments which became very popular around the area. She loved to play card games with all her friends and even in the end of her life taught the card games to her care givers. She became known as "Card Shark Queen Pauline". She did volunteer work at the local food pantry, her church, and other places.

The family will receive friends on Monday, October 25th at 10:00am – 11:30am, followed by the funeral services from 11:30am – 12:30pm at Chapelwood Methodist Church with Pastor Peter Cammarano officiating. Reception to follow.

Pauline was a kind caring woman, mother, grandmother, and friend to many. She will be greatly missed!