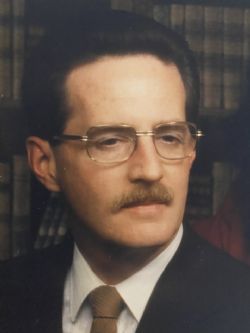 Ernest Conrad Mueller III

Ernest Conrad Mueller III
December 1, 1945 - October 31, 2021
Ernest C. "Ernie" Mueller III passed away peacefully at home on October 31, 2021 surrounded by his loving family. He and his wife Josie were supported by a multitude of friends and family during his long illness.

Ernie was born in Philadelphia, PA and his family later moved to Baytown, TX where he graduated from Robert E. Lee High School. He then attended Rice University in Houston, TX where he obtained both his Bachelor's and Master's Degrees in chemical engineering in 1967 and 1968 respectively. He began working at Dow Chemical in Freeport, TX before being drafted into the U.S. Army. He served and fought in Vietnam with the 11th Armored Cavalry Regiment ("Blackhorse") from 1969-1970, attaining the rank of Staff Sergeant and being awarded a Bronze Star.

Ernie returned to work at Dow for his entire career, including three years in the Netherlands, and retiring as Tech Center Manager after more than 37 years. After retiring, he and his wife Josie founded the local therapy practice Texas Family Solutions in Lake Jackson and he managed the office until he became ill.

Ernie was very involved with his childrens' activities, including Boy Scouts, baseball and softball. He cherished the time he spent with his grandchildren and great-grandson.

Ernie is survived by his wife Josie, to whom he was married for 33 years; his children Ernest Mueller IV, Cate (Mueller) Waybright, Sandy Jane Shoemake and her husband Scotty, Johnny Martinez Jr and his wife Crystal, Frances Renee McWalters and her husband Dave; his 17 grandchildren Kaylie, Josie-marie, Alyssa, Jayda, Chase, CJ, Andrew, Ruben, Kaiden, Aiden, Layla, Nathan, Khloee, Skyla, Camille, Trey and Lily; one great-grandchild Mateo; his brother Bill Mueller of Pennsylvania and family; brother Bob Mueller of Florida and family. He was preceded in death by his parents, Ernest Mueller, Jr and Dorothy Mueller.

Pallbearers will be Aaron Valdez, Adrian Valdez Jr, Porfirio Gonzales Jr, Brandon Gonzales, Kenneth Waybright, David McWalters, Joe Hernandez Jr., and Scotty Shoemake.

Honorary pallbearers will be Tiffani Mallory, Porfirio Gonzales Sr. and Francis Valdez.

Funeral services will be at Family Life Church on Wednesday, November 10 at 1pm. Graveside military service will follow at Restwood Cemetery in Clute. Masks will be mandatory at the family's request.

"One precious to our hearts has gone, the voice we love is stilled.

The place made vacant in our home can never be filled.

Our Father in his wisdom called the one his love had given.

And so on Earth the body lies, his soul is safe in heaven.