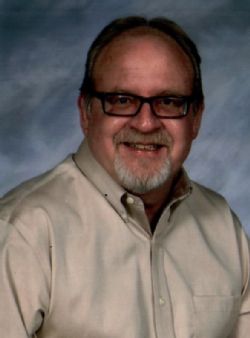 Christopher Charles LeBouef

Christopher Charles LeBouef
October 28, 2021
Chris LeBouef, age 63, of Round Rock, Texas went home to the Lord on October 28, 2021. He passed away at his home from a sudden heart attack.

Visitation will be held Monday, November 8, 2021, 5:30 p.m. to 8:00 p.m. at Lakewood Funeral Home, 98 Dixie Drive, Lake Jackson, Texas. The Holy rosary will be prayed at 6:00 p.m.

A funeral Mass will be held on Tuesday, November 9, 2021, 11:00 a.m., at St. Michael the Archangel Catholic Church, 100 Oak Drive, Lake Jackson, Texas.

Chris was born in Freeport, Texas on August 2, 1958 and graduated from Brazosport High School in 1977. He also was a graduate of Southwest Texas University and majored in business. Chris retired from Glazerís Wholesale Distributors as a wine specialist. Chris and Carol were married for 17 years giving every day to one another. He also was an avid fan of the Houston Astros, Dallas Cowboys, and George Strait. Chris was a long-time member of St. William Catholic Church along with his wife Carol. They loved Jesus, practiced their faith and prayed the rosary daily.

Preceded in death are his parents, J. C. and Adele LeBouef; and his infant sister, Marie.

Survivors include his wife, Carol; brothers, Burney LeBouef, Robert LeBouef, Thomas (Brenda) LeBouef, and Warren (Gina) LeBouef; sister, Lena (James) Kubala; nephews, Blake (Keshia) LeBouef and Tyler Kubala; nieces, Dana Parish, Angelica LeBouef, and Marie LeBouef; great-nephew, Shane Parish.

Pallbearers will be Thomas LeBouef, Warren LeBouef, Blake LeBouef, James Kubala, Tyler Kubala and Mike Matocha.

Honorary pallbearers will be Burney LeBouef and Robert LeBouef.

In lieu of flowers, please make memorial donations to St. William Catholic Church, 620 Round Rock West Drive, Round Rock Texas, 78681.