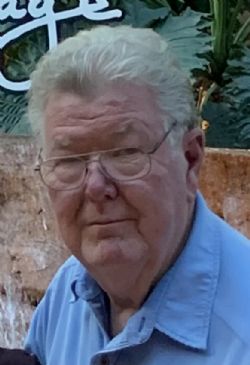 William John Hughes

William John Hughes
March 2, 1949 - November 15, 2021
William John Hughes, 72, of Lake Jackson, passed away on November 15, 2021 after a long battle with Parkinsons.

John was born on March 2, 1949 to Bill and Margaret Hughes in St. Louis, Missouri. After graduating from Brazosport High School in 1967, he went on to study at Texas Tech. John worked for over 30 years as a contractor at the BASF site.

John was a force of nature, determined to provide for his family and give them the life he felt they deserved. His family meant more to him than anything else in the world, something he often mentioned. John was a strong, kind, loving, and supportive father. His knowledge and guidance were the foundation of his family.

John was preceded by his parents, his beloved wife Jeanette, and brother Raymond.

Left to treasure his memory are siblings, Richard (Melody) Hughes of Tyler, Tx, Linda Bruce of Lodi, CA, two sons, Jake (Nancy) Hughes and Marc Hughes, his grandchildren Hannah, Jaelyn, Brett, Ryan, Brooklyn, and Madison, 3 great-grandchildren, multiple nieces and nephews, his lifelong friend Larry Townes of Des Moines, IA, and Laura Hughes.

No services will be held at this time and the family requests in lieu of flowers, please make memorial donations to the Brazoria County SPCA.