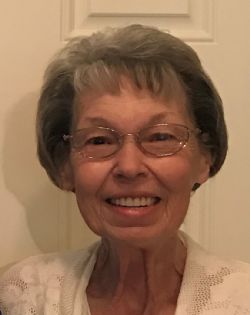 Roxana Jean Smith

Roxana Jean Smith
December 6, 1943 - November 22, 2021

Roxana Jean Smith of Lake Jackson, TX was born December 6, 1943, in Upland, California, to Robert and Esther Sutherland. She died at home Monday, November 22, 2021.

Roxana is survived by her daughters, Debbie Smith, and Dolores Barker (husband James); son, Rob Smith (significant other Bonnie Brooks); her grandson Jacob Barker; and her nieces Heather Stein and Alison Baird. She was preceded in death by her husband, Durward (Jim) Smith; mother and father; sister, Roberta Sutherland; son, Michael Smith; and grandson, Devin Stair.

Roxana grew up in Southern California and graduated from Chaffey High School in 1961. After meeting her future husband at The Pike in Long Beach California, and after they started a family, she, her husband, and her children eventually made their way to Lake Jackson in 1976. Sometimes a secretary, always a friend, a caring aunt, a good person, especially a mother and grandmother, Roxana exemplified kindness and she taught what it is to be a good person by example. She was the glue the held her family together, making everyone feel connected and loved.

As her family, we thank her for her love, acts of kindness, integrity, and her many, many lessons on living and on being a good person. She will be lovingly remembered and greatly missed.

A private memorial to honor her will be held at a later date.