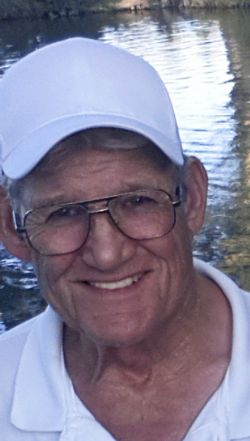 Bobby Dean Key

Bobby Dean Key
September 23, 1939 - January 6, 2022
Bobby Dean Key
September 23, 1939 – January 6, 2022

The heavenly gates opened to welcome Bobby Dean Key on January 6 peacefully at the age of 82 surrounded by his children.

Bobby was born in Tyler, Texas. The family moved to Freeport in 1956, then to Clute in 1971. He met his bride, Delores, at a soda fountain shop in Freeport. They married in January 1960, for 47 years, separated by the passing of Delores in 2007.

When Bobby was a young man, he loved racing funny cars. He also loved to play his guitar and sing; he had an amazing voice. His love for music lasted throughout his life.

Bobby had 33 years of service at BISD; retiring in 2005, as Director of Transportation. He retired early to care for his lifelong bride when she was diagnosed with Pancreatic Cancer. He loved her deeply.

Bobby has a large family and always looked forward to the annual Key fish fry for the past 30 years. Bobby had a great sense of humor, infectious smile, never spoke a negative word about anyone, loved everyone, and had many lifelong friendships. His famous saying was, "It'll be alright Baby", and those words ring true today, it WILL be alright.

Bobby is preceded in death by his wife, Delores Key; parents, CM and Artina Key; brothers, JT Key and wife Ruby, Lloyd Key, Jerry Key and wife Diane; sister, Beth Loven and husband Willis and Glen Carter.

Left to treasure a legacy of many cherished memories are his daughters, Tina Key Scates (Michael) and Melinda Key Bedrich (Russell), his son Bobby Key (Shelly), grandchildren, Jared and Brenna White, Ryan and Courtney Key, Ashley Dotson, Wesley and Joel Juarez, Calvin and Taylor Bedrich along with 15 great grandchildren.

Bobby's (6) grandsons will serve their grandfather as pall bearers.

Celebration of Bobby's life will be held at Lakewood Funeral Chapel Friday, January 14th at 1:30 p.m. with nephew Lonnie Key officiating. Visitation will be from 12:00 until the Service.